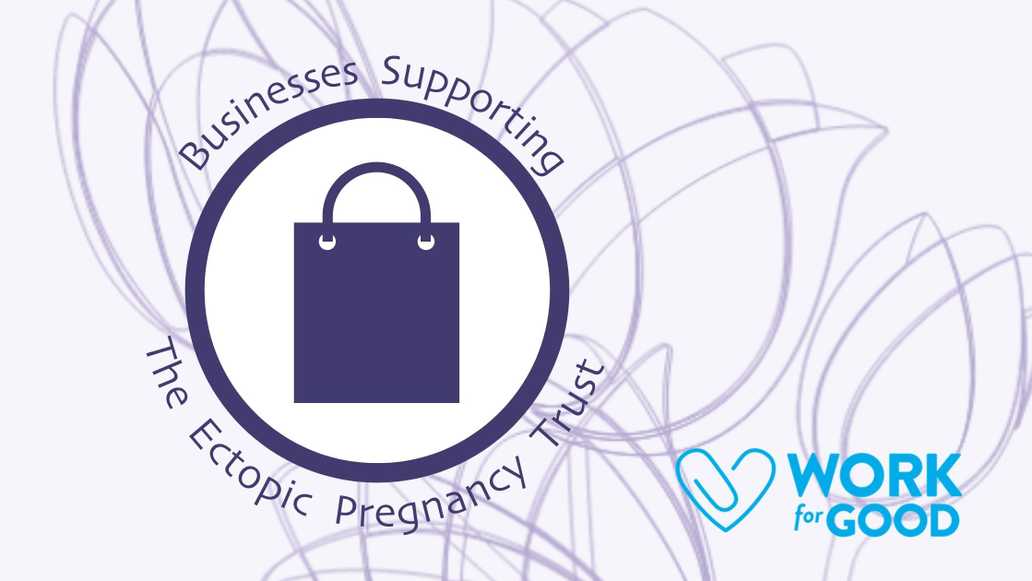 Hear from some of our small business owners
We asked some of our supporters why they decided to fundraise through their small businesses.
Paige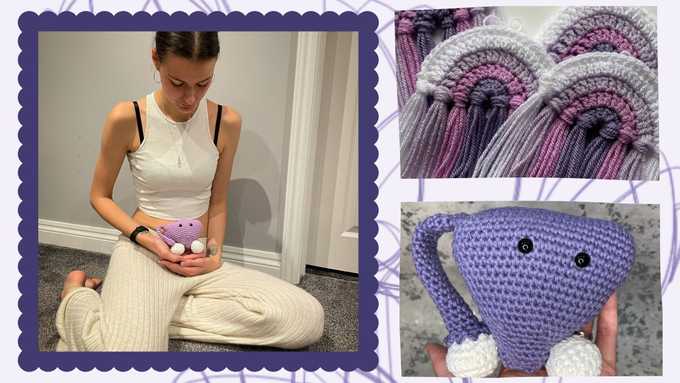 I found The Ectopic Pregnancy Trust after Googling about ectopic pregnancies after being diagnosed with mine back in May 2020. I didn't really know much about them as no one I knew had been through it. The only thing I really knew was when Charlotte Crosby had hers, even then I didn't massively research.
After I had my ectopic, I found it really hard accepting that this was just unfortunate and out of my control. I reached out to the Trust and I began emailing a buddy for support and to just vent and having the chance to express my feelings.
After my ectopic, I decided I would start my own small crafting business as I felt it would be good for my mind and it stopped me overthinking. When I found my love for crochet, I felt I wanted to make a difference to others who had been and are going through the same troubles I did. That's when I started to make handmade items to remember the pregnancy by in a positive way instead of it being a negative. I found once I accepted what had happened, life seemed a brighter place again.
I decided I wanted to work alongside the charity to raise money for them so they can continue raising awareness and also helping the families who need it, just like I did last year.
Vicky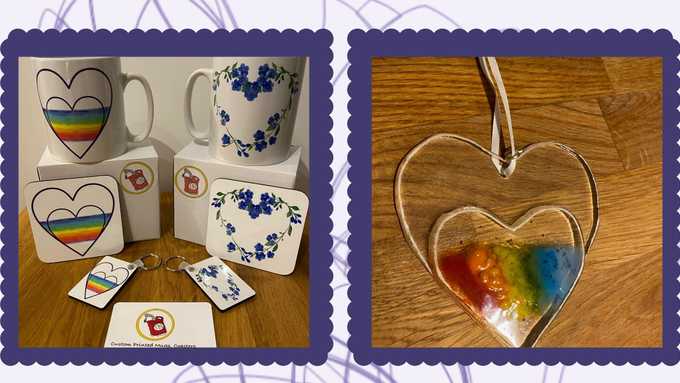 We found out about The Ectopic Pregnancy Trust when I was handed a pack of leaflets in hospital having found out our first pregnancy was ectopic – something until that point, I knew nothing of and had never heard of. They were invaluable in helping answer questions that hadn't been answered or simply couldn't take in at the time. This was in November 2020 so right in the midst of the pandemic and I had to attend hospital without my husband.
We accessed the website where we found so much useful information and answers to questions we didn't even know we had. I also accessed the forum where I found a lot of comfort finding out I wasn't alone and learning about others similar experiences. Here I also got talking to another lady who had a very similar story to mine with roughly the same timeline. We really helped each other and exchanged messages every few days. We are still in contact now and is a friend for life.
After our first ectopic, I did a Facebook birthday fundraiser and was overwhelmed by how much it raised. So when we experienced our second ectopic pregnancy last month (August 2021 and nearly 9 months to the day of the first), we knew we wanted to try and do more as I had a different procedure this time the EPT was the first place I went  when I needed answers and reassurance.
I very recently started doing sublimation crafts so wanted to use this new hobby to help raise funds and came up with two designs which could be put on products – one has two hearts, one enclosed within the other with a rainbow running through them both and the other has a heart made of forget-me-nots. After my first ectopic pregnancy, I designed the rainbow heart, had it made in glass as a keepsake, and felt it represented mother and pregnancy.
If we can raise awareness and fundraise to help the Trust so nobody has to go through this traumatic experience alone and has a place they can go to find answers and reassurance like we did, then it feels like it's just something we want to do.
You can find Vicky's products via their social media pages:
Facebook: Tin Can Design store www.tincan.design
Geogia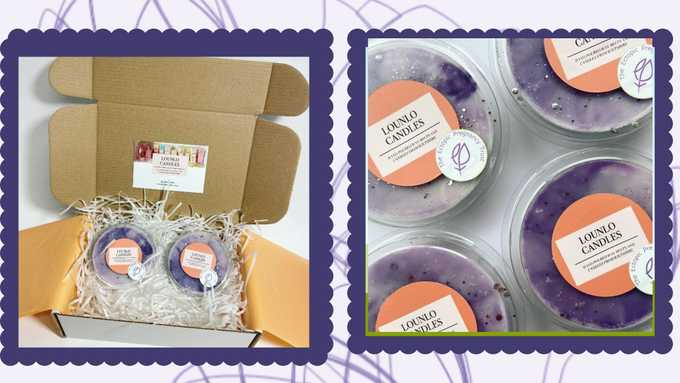 I first found out I was pregnant at the end of January 2021, with my first pregnancy at the age of 22. Unfortunately, a few weeks later, I started to bleed and, while I was sat in the Early Pregnancy Unit, I saw a poster for The Ectopic Pregnancy Trust in the waiting room but chose to ignore it because I never thought that I would be 1 in 80.
A few days later, I was asked to go back in for more tests and was diagnosed with an ectopic pregnancy. I feel that the hospital unfortunately couldn't support me as I would have liked through this process, especially due to being in strict lockdown. I had to go through this experience completely alone as my partner at the time wasn't allowed to be with me. The doctor handed me an information pack from The Ectopic Pregnancy Trust which I had to sit and read through before I was treated with methotrexate. The hospital provided me with treatment and sent me on my way to recover at home, but didn't explain the different symptoms I would experience. I felt so alone, so confused and heartbroken.
I spent hours reading through The Ectopic Pregnancy Trust website, which was so informative. Reading through the forums helped me feel a little less alone. I then came across the Facebook group and that helped me so much. With women talking about their own experiences, it was a safe place to ask questions and support other women and men. I used it a few times when I was concerned about my recovery and the women showed me so much love and support. I also followed The EPT on Instagram. Being a young healthy woman, I really struggled with coming to terms with why this happened to me but I met another young woman who had created an Instagram page for her EPT1000 challenge and to this day I would call her my closest friend. I am so thankful to the EPT for helping me find her. We have helped, supported and cared for each other since we first started talking about our experiences.
I also used The EPT support line after experiencing some very heavy bleeding. I spent seven hours in A&E on Mother's Day to be told in the waiting room 'this is normal for your failed pregnancy' but I still didn't feel reassured so I reached out to ask for help because I was scared. I had a response within a few hours reassuring me, kindly and calmly that it was completely normal and there was support there for me if I needed it.
I am so so thankful for The EPT, the Facebook group of loving women who don't know me but showed me so much support and love, the detailed information on the website, and the leaflet that I was given in hospital – these resources helped me understand what was going on and my treatment and recovery, reassured me when I was scared for my physical health and felt like I couldn't trust my doctors and lastly, introduced me to my best friend. I still have a long way to go with my recovery, emotionally, but I couldn't have come this far without The Ectopic Pregnancy Trust and for that I am forever thankful.
I want to use my small platform not only to raise money for this important charity but also to raise awareness and speak out on difficult topics like pregnancy loss and the mental health problems that come with it. I have had so many women thank me for raising awareness following their experiences and it means so much to me. I can't wait to continue this journey raising money and awareness.
Supporting us through your small business is quick and simple. We are registered with Work for Good and you can sign up to raise money in just a few easy steps.