EPT80in1 Challenge
1 in 80 pregnancies are ectopic. To highlight this common and life-threatening condition, tackle 80 miles in one month with the #EPT80in1 Challenge in August. That's 2.6 miles a day.
Thank you for your lovely email. Alex, Tiggy and I wanted to say a huge THANKS for organising this wonderful challenge - the three of us absolutely loved exploring each weekend, and spending some quality family time after a really difficult and emotional year. Our little girl is nearly two and did a stellar job toddling to victory! From the canals of East London to the windy beaches of Suffolk, we walked tall with the support of our loving family and friends, and have raised over £1000. Plus, we know now that purple is definitely our colour!  We'd love to continue supporting your wonderful charity in any way we can - looking forward to the next challenge. Thank you, to everyone at the EPT, for the lifeline you offer so many. You are brilliant! 
- Nikki, Alex and Tiggy 
EPT 80in1 Downloads
Ectopic pregnancy affects 1 in 80 pregnancies.
Run 80 Miles, Walk 80 Miles or Cycle 80 Miles 
Registration will open in July 2021 for August 2021 participation
The 80in1 challenge was such a fun experience! It encouraged me to get out walking and I loved doing It with my friends. The conversation of ectopic pregnancies came up often, I remember one day learning of the symptoms and I have since told my friends what to look out for. I have not personally had an ectopic pregnancy, so I began the challenge in support of my lovely friend and it was a really great experience. I'm looking forward to doing it again this year!
- Mags
Tips on taking part in the EPT80in1 Challenge
Covid-19 (coronavirus): Fundraisers must follow Government guidance.  
Virgin London Marathon official coach, Martin Yelling, shares top tips on how to run in the current climate concerning the coronavirus outbreak. 
You can track your distances manually or import from an exercising app such as Strava, Garmin, Fitbit etc. You can follow The EPT on Strava at www.strava.com/athletes/theept and you can join our EPT80 Challengers group https://www.strava.com/clubs/ept80in1 . Then gain support and increase awareness by telling friends, family and colleagues about your Challenge and why and let them know where to find your online fundraising site. 
The EPT 80 in 1 came at the completely right time for me. It was a year ago in August that I was rushed into hospital for emergency surgery to remove my ectopic pregnancy. I decided to take part in the 80 on 1 challenge in memory of our baby and to raise awareness of how devastating and also life threatening an ectopic pregnancy is. It gave me a purpose and allowed me to turn my grief into something powerful. I ran every mile and made sure I ended the challenge in a very special place, by our memorial tree.
- Sian
Tips on taking part in the EPT80in1 Challenge
Promote, widen support and raise awareness for The EPT and your Challenge 
Let family, friends and work colleagues know about your Challenge with a copy of your EPT handout to raise awareness. Friends and family will support you and some may even join in for the some or all of your Challenge in solidarity.
Facebook, Instagram and Twitter are effective ways to reach people quickly and easily. Please let us know your Twitter and Instagram handles so we can share and celebrate your progress. Use the hashtag and perhaps tell short stories: 
"I knew I was a runner/cyclist/walker when …" 
"I love this route … because …" 
Use our social media image and poster. 
We can help you to promote and highlight your Challenge in your local media – newspapers and radio. As we do not have a large national mass participation event, we rely on generous fundraisers to spread awareness about ectopic pregnancy locally.
We have an easy-to-use press release and a fantastic Press Officer to help. Include anything original to help your story stand out. Include photos of your journey through the Challenge and a paragraph on the positive impact of your fund and awareness raising. If your local press features your event, it would be fantastic if you could scan the article and send it to us. 
To raise extra sponsorship during your Challenge, here are a few suggestions: 
Keep your JustGiving or Virgin Money Giving site updated, create a blog, upload progress pictures. Share online using the relevant EPT Challenge hashtag – #EPT80in1

.

 

Set up a collection box at home with EPT handouts available. Ask each guest to complete a Gift Aid form, as this can add an extra 25% to the original donation at no extra cost to the donor. 

Set yourself mini targets and celebrate when you reach these. 
I decided to take on the challenge just 6 weeks after my ectopic as I needed something positive to focus on and I wanted to give something back to the charity. I hadn't really heard too much about ectopic pregnancies before and I stumbled across the EPT the night I got home from my emergency surgery. I hadn't realised the shocking statistics that it's 1 in 80 pregnancies. I'm proud to have joined the EPT family and I love spreading awareness. My ectopic was the most frightening experience of my life and if I can help just 1 other woman/couple my job is done.  I found the challenge quite emotional and every step I took was for the baby we lost. 80 miles can seem quite daunting but it's only a few miles a day so easy to fit in with daily life 💜
- Sharron
Challenge accomplished! 
Thank everyone involved – from those who provided moral support and cheered you on, to those who helped promote it. Let them know when you complete your Challenge and how much they helped you raise. Please also do tell us at The EPT when you finish your Challenge (we will be in touch throughout and please always feel free to contact us during the challenge) and we would love to see your photos/small videos and send you a finishers award. 
Finally, please remember to pay in the money you have raised using the money return form. All money raised online (after the small platform commissions) will come directly to us.
We are extremely grateful for your support which will enable us to continue to help anyone who goes through the devastating ordeal of ectopic pregnancy.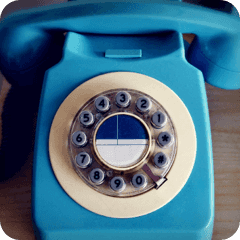 Sign me up!
Let us know about your plans or ask us to assist with inspiration by emailing our Fundraising Coordinator Jill, or complete the fundraising interest form. Jill is on hand to guide, support, and explore ideas, with her extensive knowledge and expertise. She will also send you a bespoke fundraising pack and a complimentary EPT branded t-shirt or vest.
Other pages you might find helpful
Did you find this useful?