The Ectopic Pregnancy Trust strives to raise awareness and provide support and information on ectopic pregnancy. With limited resources, we rely on the generosity of our volunteers who dedicate time and skills to help us achieve these aims.
Many of us here at the Trust have experienced an ectopic pregnancy and understand how it can spur us on to want to help others. In this way, volunteering can form part of our path to recovery.
Volunteer roles at the Trust range from supporting those who have been affected by an ectopic pregnancy to various administrative tasks for the smooth running of the charity. Tasks can be flexible and even just an hour or two every few months would be appreciated.
If you would like to join our supportive and welcoming team, please complete our volunteer interest form. If you require any reasonable adjustments to be made for our messages or calls with you, please let us know when you get in touch. Thank you for your interest in volunteering with the Trust.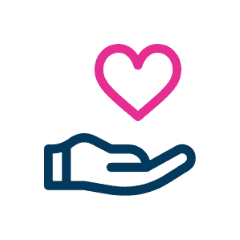 Grant writer
Help us fund the great work we do by helping us produce and manage grant applications.
Responsibilities will include identifying grant resources, drafting and submitting grant applications and letters. We would brief you in good time to deliver each task and engage you on an ad hoc basis, working flexibly from home.
---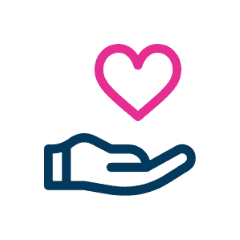 Illustrator
Image content creation for website and social media.
---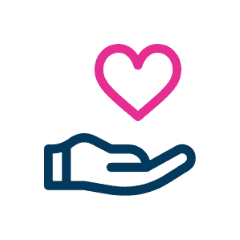 Project support team member
An essential role in the team that simply gets things done and people supported in so many ways!
This involves general support for the wider team.
---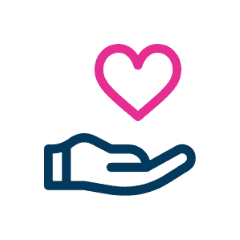 Fundraising
Help us get the funds we need to deliver the support we do!
This can involve organising an event to raise awareness and funds for the Trust.
---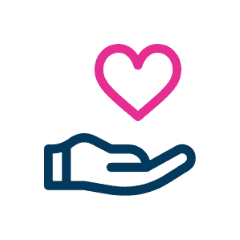 Support services - partners
Responding to messages for information and support on ectopic pregnancy through our call-back support line, email exchange, video calling, or Live Chat services.
We particularly welcome applications from partners of any gender and people of colour. This role requires medical, counselling, social work or similar background/experience.
---
How much time do we need?
In terms of time commitment, we are genuinely grateful for anything you can kindly offer; some volunteer an hour or two every few months, while others volunteer weekly – it is up to you.
What's it like to volunteer with us?
Interested in signing up with us?
If you'd like to generously volunteer with us, simply complete the form below with a few details about you, your interests, and two character references. One of our team will then be in touch as soon as we can.
If you require any reasonable adjustments to be made for our messages or calls with you, please let us know when you get in touch.