Research
Through the support we provide, we hear first-hand accounts from people who experience ectopic pregnancy and their partners who share their lived-experiences. In this way, we are equipped to be able to provide the patients' voice to inform help inform research.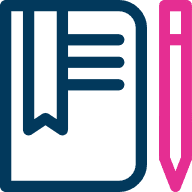 Ectopic pregnancy experiences questionnaire
If you have been affected by ectopic pregnancy, you are welcome to complete our research questionnaire. Your responses can help us to talk to the media, healthcare professionals and researchers about the experiences of people who go through an ectopic pregnancy.
Priority Setting Partnership for Ectopic Pregnancy
The Ectopic Pregnancy Trust, along with an international team of healthcare professionals and researchers, is supporting a Priority Setting Placement (PSP) for ectopic pregnancy, which aims to identify and prioritise unanswered research questions about the causes, diagnosis, and benefits and safety of various treatments for ectopic pregnancy.
The partnership is bringing together people from different backgrounds and aims to ensure that those who fund and undertake future research in ectopic pregnancy answer questions which really matter to people with lived experience of ectopic pregnancy, healthcare professionals, and researchers.
If you have lived experience of ectopic pregnancy, are a healthcare professional in early pregnancy, or a researcher and would like to lend your voice to improving ectopic pregnancy care, you can participate in a two-round questionnaire.
Research into biological process that may cause tubal ectopic pregnancy by University of Edinburgh
The EPT has supported research into biological processes that may be connected to ectopic pregnancy. The Trust sponsored Heather Flanagan, a PhD student at The University of Edinburgh, who is researching the causes of ectopic pregnancy.
This involves examining cellular changes in the lining the Fallopian tube with may result in ectopic embryo implantation. This work was supported by a joint Medical Research Council/Ectopic Pregnancy Trust PhD Fellowship.
Research into the effects of ectopic pregnancy by Monash University
Research into methotrexate treatment for ectopic pregnancy
The EPT has assisted with seeking lived-experience views on combining gefitinib with methotrexate to improve effectiveness of medical management
One of the key things that we believe at the Ectopic Pregnancy Trust is the importance of treatment choice. When someone is, sadly, diagnosed with an ectopic pregnancy, we believe that there should be as many options as possible available for treatment and that a woman should have a right to choose which method she thinks will be most suitable for her.
Methotrexate is one such form of treatment where the medicine is injected into the muscle and works to remove folate from the body to stop the ectopic pregnancy cells from dividing. This method of treatment, as opposed to surgery where the tube is typically removed, preserves the Fallopian tube and enables a faster physical recovery time. The downside of methotrexate is it can have temporary side effects where the woman feels very ill. Methotrexate sometimes requires a second injection and is successful in 66-95% of cases depending upon the study.
GEM3 Trials
A group of researchers, led by Professor Andrew Horne of the University of Edinburgh, are running the GEM3 trial which is a multi-centre, double-blind, placebo-controlled randomised trial. This trial is seeking to establish whether medical treatment of ectopic pregnancy with the drug methotrexate is more effective when used in combination with the drug gefitinib. The study will be available at up to 50 centres across the UK.
Eligible patients will be offered the opportunity to be randomised to either the gefitinib or the placebo to be used in combination with the methotrexate. This involves taking one tablet a day for 7 days starting from the day the methotrexate is given, which is usually a single injection. Sites are now starting to open across the UK.
Currently open are:
Chelsea and Westminster Hospital NHS Foundation Trust
University Hospitals Bristol NHS Foundation Trust
Dartford and Gravesham NHS Trust
North Cumbria University Hospitals NHS Trust
Nottingham University Hospitals NHS Trust
Guy's and St Thomas's NHS Foundation Trust
Hampshire Hospitals NHS Trust
Hinchingbrooke Health Care NHS Trust
University Hospitals of North Midlands NHS Trust
Liverpool Women's NHS Foundation Trust
NHS Fife
Surrey and Sussex Healthcare Trust
Northumbria Healthcare NHS Trust
Frimley Health NHS Foundation Trust
Warrington and Halton Hospitals NHS Foundation Trust
University Hospitals Coventry and Warwickshire NHS Trust
Plymouth Hospitals NHS Trust
Royal Wolverhampton NHS Trust
The Princess Alexandra Hospital in Harlow
Cambridge University NHS Foundation Trust
NHS Forth Valley
Buckinghamshire Hospitals NHS Trust
Bedford Hospital NHS Trust
Central Manchester University Hospitals NHS Foundation trust
Heart Of England NHS Foundation Trust
Countess of Chester Hospital NHS Foundation Trust
Norwich and Norfolk University Hospitals NHS Foundation Trust
Borders General Hospital in Melrose
South Tyneside District Hospital
The Royal Infirmary of Edinburgh
Aberdeen Royal Infirmary
Ninewells Hospital, Dundee
Glasgow Royal Infirmary
Crosshouse Hospital, Kilmarnock
East Lancashire Hospitals NHS Trust
West Suffolk NHS Foundation Trust
Chesterfield Royal Hospital NHS Foundation Trust
South Tees NHS Foundation Trust
Walsall Healthcare NHS Trust
PUDDLES early pregnancy loss study
Other pages you might find helpful
Did you find this useful?