Donate to The Ectopic Pregnancy Trust
This website exists thanks to the generosity of people who have used our information and services and kindly go on to donate to help us to continue helping others. We are grateful to each and every one.
What we do
The Ectopic Pregnancy Trust relies on the support of our generous donors. Your donation helps our UK-based charity give support based on UK standards, guidelines and practice. We have an international reach and audience and strive to provide a world-class service.
So many people are donating to well-known charities, whereas a charity like the EPT is, unfortunately, one of the lesser-known ones. Most people don't even know what an ectopic pregnancy is (I most certainly didn't before last month!) and me, my partner and family want to do all we can to support and pump money into the EPT so you can continue to do the amazing work you are doing.
- An EPT supporter
What The EPT is able to achieve with your donation
The EPT supports anyone going through the life-threatening and harrowing ordeal of ectopic pregnancy. Our services are crucial in helping people through a devastating time.
We distribute information leaflets and posters to hospitals and clinics across the country to disseminate to those experiencing the condition. We support thousands of people via this website our support services. We support research into the condition and raise awareness by representing lived-experiences of those who have had ectopic pregnancy to the medical profession and influential groups like the government and journalists.
To fund these services and activities, the Trust requires £200,000 annually. We receive no government funding and do not charge for our services. Your donation will help us to help others enduring the ordeal of ectopic pregnancy in their time of need.
Take the next step to supporting us
It's easy to donate
You can make a regular monthly donation or a one-off single donation using our online donation form. You can also donate through JustGiving with a credit or debit card, a bank transfer, GooglePay or PayPal using the JustGiving website.
£5 a month could help us to provide ongoing support
£5 could help us to provide seven people with leaflets that help them understand their treatment
£10 could help us to teach doctors and nurses about the emotional impact of losing a pregnancy
£20 could help us to operate our helpline for one hour
£50 could help us to hold a group video session
£99 could help us to provide support services for people with special needs for a month
£250 could help us to fund research
Your donation means we can provide crucial support and information to thousands of people affected by ectopic pregnancy every year. By supporting our work, you are making a difference, helping to reduce the emotional toll after an ectopic pregnancy.
We are grateful for all donations, large or small. Even modest, regular contributions make a difference.
- Munira Oza, Director of the Ectopic Pregnancy Trust
Remember Gift Aid
Through Gift Aid, charities can claim the basic rate tax on every pound donated. So, for every donation of £1, we can gain an extra 25p at no extra cost to you. When donating, please remember to elect to Gift Aid, if you are a UK tax payer.
Help us to help others
If you used our support services, you can help us to be there for others experiencing ectopic pregnancy through a small donation.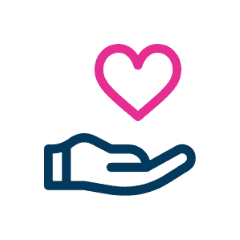 You could help us to run our website
£100 enables us to run our website for a week.
Donate £100
---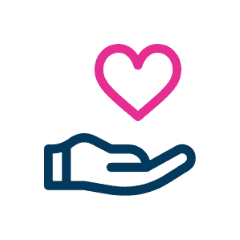 You could help us to operate our support line
£20 enables us to operate the support line for an hour.
Donate £20
---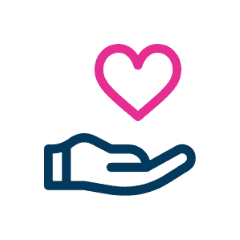 You could help us to distribute leaflets
£5 provides 7 people with leaflets.
Donate £5
---
Celebrations and Remembering on Important Dates
Marking your special occasion while supporting the EPT can help to bring light to others.
For weddings, some of our supporters have requested donations in lieu of presents.
For birthdays, Facebook Birthday Fundraisers make donating on birthdays easy.
Find out how to create a Facebook Fundraiser for the Ectopic Pregnancy Trust.
For any important dates that are special to you, we have the option of setting up a JustGiving page.
Family, friends and colleagues can be invited to make a donation in lieu of gifts and leave a personal message.
Corporate Giving and Employer Match-funding
Many companies have schemes to support charities as part of their Corporate Social Responsibility. Some provide corporate grants, hold fundraising activities for a charity chosen annually, or provide match-funding for employees' fundraising events, The EPT is registered on the Benevity portal.
You can speak to your HR/CSR team about nominating The EPT or whether they are enrolled with Benevity.
If you fundraise for the EPT, you can enquire whether your employer will match-fund your donations, doubling your impact.
Other pages to inspire our supporters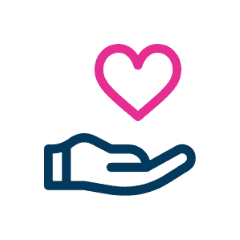 Help us support others by donating to The Ectopic Pregnancy Trust
This last year, the EPT has seen a drop in donations. Help us to keep driving awareness, education and support to those through diagnosis, treatment and recovery by donating to our cause now. Every penny you donate will make sure a difference!
Did you find this useful?