What is The Ectopic Pregnancy Trust?
The Ectopic Pregnancy Trust is a small, niche UK-based charity, with extensive reach and punching above its weight to raise awareness of ectopic pregnancy and provide information and support to those affected by the condition
The leading national charity providing dedicated support and information on ectopic pregnancy
The Ectopic Pregnancy Trust is:
In-depth, providing detailed general information on ectopic pregnancy that is medically reviewed and overseen;
Empathic, as many of us at the charity have been through an ectopic pregnancy, facilitating a welcoming shared space among others who experience the condition; and
Focused, as we are entirely dedicated to ectopic pregnancy.
The Ectopic Pregnancy Trust is indebted to its highly committed trustees, medical advisers, ambassadors, team members, volunteers, fundraisers, donors, and friends – each of whom devotes their precious time and energy in furthering The EPT's vision and aims. Thank you to each and every person who so generously contributes to The EPT's cause.
Ambassadors
Our generous Ambassadors help to spread awareness of the condition by talking about ectopic pregnancy and the support and information that we provide.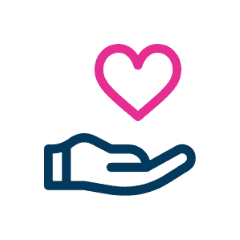 Trustees
Alex Peace-Gadsby OBE – Chair
Shabana Masavi – Treasurer
Professor Tom Bourne – Trustee
Professor Andrew Horne – Trustee
Miss Julie Price – Trustee
Rachel Small – Trustee
Chris Woodward – Trustee
Michael Wood-Williams – Trustee
---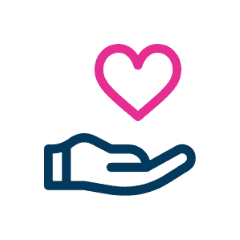 Key team members
Our team members are committed to generously giving their own time to helping others. Some are driven through their own experiences, while others want to make a difference by working with people who have experienced pregnancy loss and difficulties.
Munira Oza – Director
Sam – Hospital Leaflets Coordinator
Jill – Fundraising Coordinator
Sonal – Shop and Regular Donations Coordinator
Kerri – Social Media Coordinator
Helen – Projects Coordinator
Lois – Fundraising Support Coordinator
Tara – Volunteer Support Coordinator/Administration
Natalie – Press Officer
Karen – Support Team (forum)
Michele – Support Team (forum)
Joanne – Support Team (support line)
Gita – Support Team (email)
Kat – Support Team (email)
Beth – Support Team (email)
Katie – Support Team (email)
Sophie – Support Team (Zoom groups)
---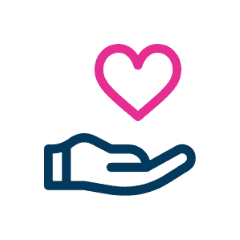 Medical advisers
We are fortunate to have support and guidance from world-class health care professionals as our medical advisers and trustees.
Mrs Cecilia Bottomley BSc MRCOG: Obstetrician and Gynaecologist, Chelsea and Westminster NHS Trust – London
Fiona Bottomley: Superintendent Sonographer, Ultrasound Department, Hillingdon Hospital, Middlesex
Professor Tom Bourne MB.BS, Ph.D, FRCOG: Consultant Gynaecologist: Imperial College London: University Hospital Gasthuisberg, KU Leuven, Belgium
Sonal Colvin BSc: Midwife, Midwifery (1st Class Hons)

Professor Colin Duncan BSC(hons), MBChB(hons), MD, FRCOG: Professor of Reproductive Medicine and Science, The University of Edinburgh

Miss Janine Elson MD FRCOG: Consultant Gynaecologist and Subspecialist in Reproductive Medicine and Surgery, CARE Nottingham
Professor Andrew Horne MB ChB PhD FRCOG FRCP: Senior Lecturer and Consultant Gynaecologist, University of Edinburgh
Dr Suzanne Hollamby MB.BS MRCOG CCST: Consultant Obstetrician and Gynaecologist at West Middlesex University Hospital
Professor Davor Jurkovic Ph.D MD MRCOG: Consultant Obstetrician and Gynaecologist, University College London Hospitals
Miss Emma Kirk BSc, MD, MRCOG: Obstetrician and Gynaecologist, North Middlesex Hospital, London
Marjory MacLean: Consultant Obstetrician & Gynaecologist at NHS Ayrshire and Arran.
Professor Siobhan Quenby: Professor of Obstetrics, University of Warwick and Honorary Consultant at University Hospital Coventry
Nick Raine-Fenning MRCOG MBChB PhD: Consultant Gynaecologist and Reader / Associate Professor of Reproductive Medicine and Surgery, Queen's Medical Centre in Nottingham, UK
Miss Jackie Ross BSc MB.BS MRCOG: Consultant, Early Pregnancy Medicine/Gynaecology, Kings College Hospital – London
Rachel Small RGN, RM, FRCOG (Hon):  Lead Midwife for Early Pregnancy and Miscarriage Care, University Hospital Birmingham and Chair the Association of Early Pregnancy Units
Dirk Timmerman MD PhD: Professor in Obstetrics and Gynaecology, KU Leuven and clinical head of benign gynaecology and gynaecological ultrasound, University Hospitals Leuven, Belgium
---
Other pages you might find helpful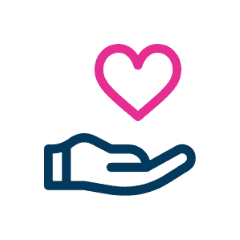 Help us support others by donating to The Ectopic Pregnancy Trust
This last year, the EPT has seen a drop in donations. Help us to keep driving awareness, education and support to those through diagnosis, treatment and recovery by donating to our cause now. Every penny you donate will make such a difference!
Did you find this helpful?