EPT symptoms of an ectopic pregnancy animation
Our animated short film is to raise awareness of the symptoms of ectopic pregnancy. People from all backgrounds and circumstances can be affected by ectopic pregnancy and we think it is crucial that everyone should know what to look out for so that they or their loved one seeks medical attention quickly.
Priority Setting Partnership on Ectopic Pregnancy - research led by The Ectopic Pregnancy Trust
The Ectopic Pregnancy Trust, along with an international team of healthcare professionals and researchers, is supporting a Priority Setting Placement (PSP) for ectopic pregnancy, which aims to identify and prioritise unanswered research questions about the causes, diagnosis, and benefits and safety of various treatments for ectopic pregnancy.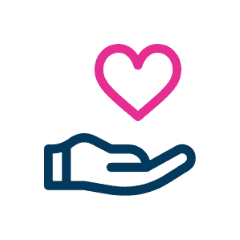 Help us support others by donating to The Ectopic Pregnancy Trust
This last year, the EPT has seen a drop in donations. Help us to keep driving awareness, education and support to those through diagnosis, treatment and recovery by donating to our cause now. Every penny you donate will make a real difference!

Sign up to our newsletter