The Ectopic Pregnancy Trust is indebted to its highly committed trustees, medical advisers, ambassadors, team members, volunteers, fundraisers, donors, and friends - each of whom devotes their precious time and energy in furthering the EPT's vision and aims. Read some of their biograhies below.
About our team
EPT team members generously give some of their valuable spare time to operating the charity. We exist thanks to their goodwill and dedication to helping others through the ordeal of ectopic pregnancy. 
Alex Peace-Gadsby OBE — Chair
Alex's role involves providing leadership and direction to the board of trustees with the aim of enabling them to fulfill their responsibilities for the overall governance and strategic direction of the EPT. She works seamlessly with the director, treasurer, and other team members to help them achieve the aims of the EPT. Alex is also a trustee. Alex has experienced both ectopic pregnancy and miscarriage and is motivated to continue to improve diagnoses and care for patients.
As well as being the Chair, Alex is the Chief Commissioner officer England for the Scouts Association, a member of the Executive Board of The Association of Early Pregnancy Units and represents the patient's voice in a variety of medical studies on ectopic pregnancy.
Alex is also a private investor and successful entrepreneur and is a trustee to various charities.
---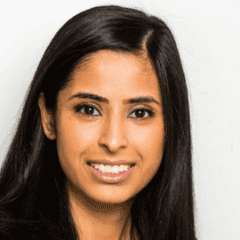 Shabana Masavi — Treasurer
Shabana is the treasurer of the EPT and is also a Trustee. Shabana works with Munira and the rest of the EPT team to ensure that the charity's financial activities take place smoothly.
Shabana has experienced ectopic pregnancy and miscarriage and is keen to use her skills to help the charity improve care and outcomes for women and families going through similar experiences.
Shabana has a degree in Mathematics from Oxford University, is a Fellow of the Institute and Faculty of Actuaries and also works in the financial services industry as a Scheme Actuary advising UK pension schemes.
---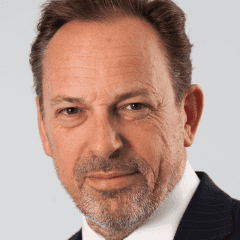 Professor Tom Bourne, MB.BS, PhD, FRCOG. FAIUM (hon) — Trustee
Tom is Chair in Gynaecology at Imperial College London, and Hon Consultant Gynaecologist at Queen Charlotte's and Chelsea Hospital, London. He is also visiting Professor at KU Leuven, Belgium. He has extensive clinical and research experience in early pregnancy care as well as gynaecological ultrasound. He is an honorary fellow of the American Institute of Ultrasound in Medicine (AIUM) and honorary member of the Australasian Society for Ultrasound in Medicine (ASUM)
Tom has edited 7 books, published almost 400 academic papers and has a H-index of 83. In addition to being a Trustee of the Ectopic Pregnancy Trust, he is President of the International Society of Ultrasound in Obstetrics and Gynaecology (ISUOG), he sits on the management committee of the Tommy's National Centre for Miscarriage research, and sits on the steering committee of the International Ovarian Tumor Analysis (IOTA). He has been President of the UK Association of Early Pregnancy Units for several years. In 2012, he sat on the Society of Radiologists in Ultrasound (SRU) expert panel to define safe guidelines for the diagnosis of miscarriage in the United States. 
---
Professor Andrew Horne MB ChB PhD FRCOG FRCP Edin — Trustee
Andrew is a Consultant Gynaecologist at the Royal Infirmary of Edinburgh, and Professor of Gynaecology and Reproductive Sciences at the University of Edinburgh. Andrew is an experienced researcher in women's health problems, with a focus on ectopic pregnancy and endometriosis, and has published over 150 peer-reviewed scientific papers. He is also the co-Editor-in-chief of Reproduction and Fertility. He is Trustee and Medical Advisor to the EPT.
---
Miss Julie Price, MB BS FRCOG — Trustee
Julie is retired having previously been a Consultant Obstetrician and Gynaecologist at the Portland Hospital for Women and Children for over 20 years. She had also consulted at The Cromwell Hospital and been an honorary consultant in the Early Pregnancy and Gynaecology Scanning Unit at Kings College Hospital. Julie was one the founders of the EPT, which was launched at Hillingdon Hospital, where Julie was the lead Obstetrician & Clinical director until she retired from her NHS post.
---
Rachel Small, RGN, RM, FRCOG (Hon) Clinical Matron for Gynaecology & Early Pregnancy — Trustee
Rachel is a Clinical Matron at University Hospital Birmingham with professional qualifications of a Midwife, Nurse and Sonographer specialising in Early Pregnancy and Acute Gynaecology. Rachel was the first Midwife in the UK to receive an honouree fellowship from the Royal College of Obstetrician and Gynaecologist in 2019 for her vast contribution to women's health.
She sits on the NICE Multiple Obstetric Guideline group and is Chair of The Association of Early Pregnancy Units, an expert group of early pregnancy professionals standardising care and pathways in the UK. She has done many national and international presentations/ talks on early pregnancy and miscarriage care and has over 20 publications in this field.
---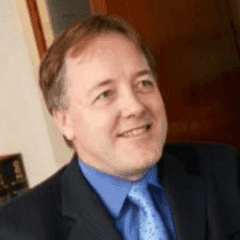 Chris Woodward — Trustee
Chris has wide financial experience working within organisations such as HMRC and the utilities companies and is a chartered director with the Institute of Directors. He is currently Director of a London-based Trust Corporation as well as being the Managing Partner of two UK Limited Liability Partnerships.
---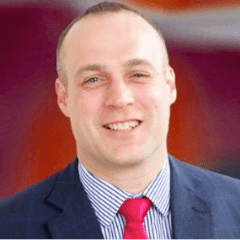 Michael Wood-Williams — Trustee
Michael is an experienced entrepreneur, board member, Solicitor and former Managing Partner with a successful track record of working in the computer software industry. He also an elected member of the Scouts Finance Committee.
---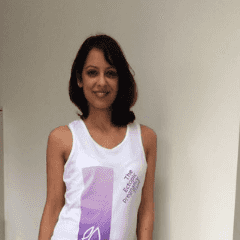 Munira Oza, LLB — Director
Munira leads and manages the EPT's day-to day activities and, with the team, explores, develops and implements the EPT's strategic and operational plans. Munira has experienced both ectopic pregnancy and miscarriage and extensively used the EPT's services during her own recovery. This resulted in her vowing to help the EPT in the future and her initial role involved assisting with support services, to which she continues to dedicate considerable time. She is passionate about supporting people experiencing ectopic pregnancy and strives to increase awareness about this devastating experience.
Munira holds a law degree from University College, University of London and practised as a solicitor specialising in Corporate Finance at a top City law firm for ten years where she led and managed high-profile financial transactions. She has volunteered for various organisations from supporting primary school children with literacy skills to mentoring girls from disadvantaged backgrounds.
Munira is a deputy chair of the Pregnancy & Baby Charities Network, sits on the Working and Policy Groups of the Baby Loss Awareness Alliance, and represents the charity on the All-Party Parliamentary Group on Baby Loss. Munira was appointed Lay Member on Ectopic Pregnancy for the updates to the NICE clinical guideline CG154 Ectopic pregnancy and miscarriage: diagnosis and initial management and helped to develop the Pathway.
---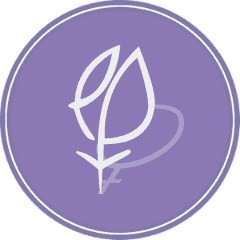 Gita — Support Team (Email)
Gita joined the Ectopic Pregnancy Trust in January 2019, after suffering 2 traumatic ectopic pregnancies. Finding the EPT and being a part of the team has not only been amazing but changed her life dramatically. Supporting others that have had similar experiences to hers, has not only helped in her recovery process, but has hopefully provided others with a sense of security, that she did not have during her own difficult time. The EPT has given Gita the opportunity to turn her own traumatic experiences into something purposeful and she is forever grateful to be a part of the team.
---
Helen — Projects
After suffering two ectopic pregnancies, Helen's personal use of the EPT's website and incredible forums helped her get through some extreme dark times. Helen is extremely passionate in being able to help the charity grow so they can reach a wider audience of those that need the support the most. Helen has so far enabled the team to work smarter by migrating a new software system to the charity and is part of the website upgrade team making the site more accessible. 
---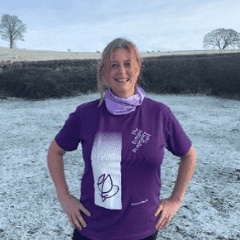 Jill — Fundraising Coordinator
Jill guides and coordinates the EPT's third party fundraisers, including our annual team of Virgin London Marathon and Great North Run runners. She engages with each fundraiser with a personal touch, providing a bespoke fundraising pack, complimentary t-shirt and regular communication usually by email. Jill has a wealth of information to help and is always on hand to answer questions and provide motivation.
Jill has experienced ectopic pregnancy and historically used the EPT's website and helpline support. As a result, she sought to help the Trust and has herself participated in fundraising by taking part in 5k and 10k runs and trialled the EPT1000 challenge before its launch in 2017.  Jill values her fundraising activities for the Trust for assisting her recovery process. As many fundraisers also say, Jill found that the training and her achievement gave her renewed focus and determination.
---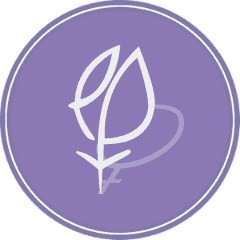 Joanne — Support Team (Support line)
After suffering an ectopic pregnancy Joanne found that talking about her experience helped her to process what had happened. She strongly believes that talking through your experience can be enormously beneficial in helping you and others come to terms with what you have been through. Joanne now works for the EPT on the helpline to offer support, understanding and a caring listening ear.  
---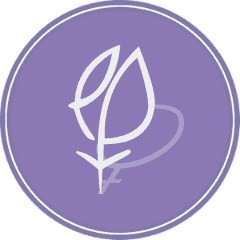 Kat — Support Team (Email)
Kat has worked in early pregnancy units and referred many people to The Ectopic Pregnancy Trust. Her skills enable her to help people who reach out to The Ectopic Pregnancy Trust and also benefit her hospital role allowing her to understand people's thoughts and worries upon discharge from hospital. She is passionate about early pregnancy care and raising awareness of ectopic pregnancy.
---
Kerri — Social Media
After her own ectopic pregnancy, Kerri found comfort in the easily digestible information on the EPT's website and social media. She credits taking part in the EPT1000 challenge for helping her find her voice and process her experience. Striving to help others access information and support, her passion is to make sure everyone feels seen and heard by coordinating the EPT's social media platforms and creating graphics to help raise awareness of the condition. 
---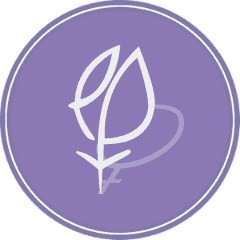 Lois — Fundraiser Support
After her own ectopic pregnancy, the EPT forums helped Lois to feel less isolated, and the wealth of information provided by the charity helped forge some sense of control during a traumatic time. Wanting to give back, Lois undertook the #EPT1000 in 2019, which she credits as a massive part of the healing process despite being some years later. This also gave Lois a platform to speak out about her ectopic, which in turn inspired her desire to continue helping others after their own losses. Lois feels honoured to be able to support and encourage other fundraisers to reach, and even exceed their goals during their own individual challenges for the charity. 
---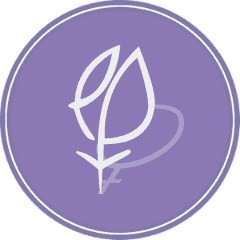 Michele — Support Team (Forum Moderator)
After suffering two ectopic pregnancies in the course of one year, I found the EPT website. Its resources and community were a bright spot in an otherwise very dark time. I experienced my ectopic pregnancies outside of the UK​. When I moved to London I knew ​that I wanted to contribute my time to helping women ​in a place I had once been in. I've been volunteering since 2015. No matter what is going on in my life, I know that women and men are reaching out through our forum discussions and I want them to know that someone is listening.
---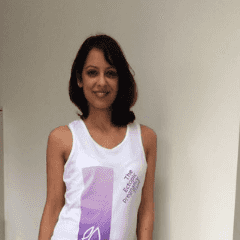 Munira — Support Team (Support Line)
Having used the EPT's services during her own recovery, Munira decided to help the Trust to show her gratitude for the support it provided during some of her darkest days. She continues to dedicate considerable time to support line calls and email responses. She is passionate about supporting people experiencing ectopic pregnancy and working hard to reach people who have specific language or learning needs. 
---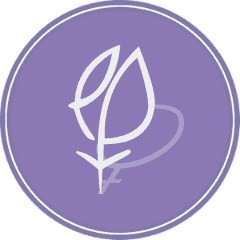 Natalie — Press Officer
Following her ectopic Natalie found the EPT website to be such a valuable source of information. Whilst she had already been aware of the condition (one of her closest friends having also experienced one) she knew that so many others weren't and wanted to help raise awareness. With her background in marketing and public relations along with her passion to spread the word of the EPT, Natalie helps to achieve press coverage for the charity and its amazing fundraisers.
---
Sam — Hospital Leaflets Coordinator
Sam engages with hospitals across the country to distribute the EPT's information packs to those affected by ectopic pregnancy. These packs include leaflets that can be tailored to a person's need which provide medically-reviewed information and signpost to the EPT's support services. The leaflets can be the first step for getting crucial information on what to expect after treatment, physically and emotionally, and in finding support that they might need at such a vulnerable time.
---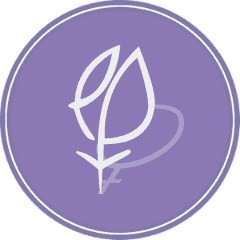 Sonal — Shop and Regular Donations Coordinator
Sonal looks after the online shop and donations. Sonal has experienced an ectopic pregnancy and used the Trust's services and understands some of the challenges faced by women and families recovering from the ordeal. Sonal is also a qualified midwife and EPT medical adviser and helps to educate students through online talks about ectopic pregnancy.
---
Tara — Volunteer Support
Tara assists with tasks concerning volunteers and support services. After suffering an ectopic pregnancy and having feelings of isolation, Tara was motivated to try to prevent other women having to go through the same feelings so that her experience was not in vain. Tara helps people using social media find our discussion forums so that they can connect with other people who have had similar experiences. Tara also shares her story at conferences and in the media to raise awareness. Joining the EPT team has helped Tara find a network and this spurs her on to support others.
---
Did you find this useful?