After a two year wait, the Great North Run is back and set to be as big as ever. Among the 57,000 runners will be our team EPT members proudly raising vital awareness of ectopic pregnancy and funds so that the charity can continue offering support and information to those who need us.
We are incredibly grateful to each member of the team, who has persevered and excelled with their training through cancellations and the pandemic. We wish them all the very best of luck!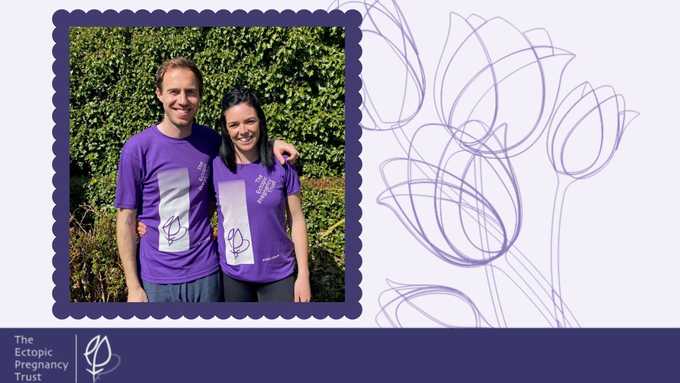 Among our team are husband and wife, Victoria and Cai, who decided to take on the iconic route after being diagnosed with an ectopic pregnancy in November 2020.
Victoria says: "Cai absolutely loves running and recently persuaded me to take it up to help with my mental health after we suffered a ruptured ectopic pregnancy in November 2020. I used to do the odd bit here and there but never more than 3 miles. I began running again in January 2021 and I started to fall in love with it. Cai uses running for his therapy; I discovered I could too.
After we used the Ectopic Pregnancy Trust to help us on our journey to recover, I found out about the Great North Run. I am originally from the north east so it just seemed so perfect – raise money for a trust we need and care about and in a place I'm from!".
You can read more about Victoria and Cai's experience of ectopic pregnancy on their fundraising page.
If you are inspired by our runners and would like to raise funds and awareness for The Ectopic Pregnancy Trust, please visit our fundraising page.
The Great North Run will be broadcast live on BBC Two between 09:00 – 10:00 on Sunday 12 September and then footage will move over to BBC One until 13:30. The highlights show will be shown on Sunday evening on BBC 2 at 17:00.