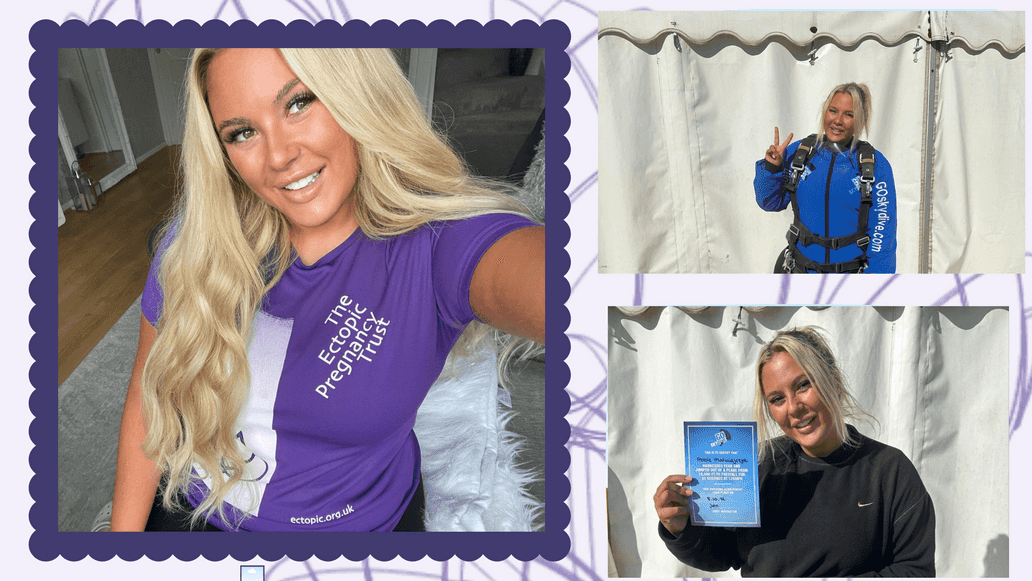 I decided to do the skydive on Saturday to mark Baby Loss Awareness week to help raise awareness for baby loss in general and for the 1 in 80 ectopic losses. No one believed for a second I'd be brave enough to throw myself 10,000ft out of a plane! I've never spoken out about my story before and I've been so overwhelmed by all the support I've received, and messages from people who have been through similar situations. It's taken a bit of time to get to this point but I'm a firm believer in trying to turn a negative in to a positive, and if you can give back in any way, you should.  And as a charity, the Ectopic Pregnancy Trust will always have my endless support.
I have just started running so will now start my EPT1000 Challenge.
if you are inspired by Abbie's Skydive and EPT1000 Challenge and would like to raise funds and awareness for The Ectopic Pregnancy Trust, please visit our fundraising page.