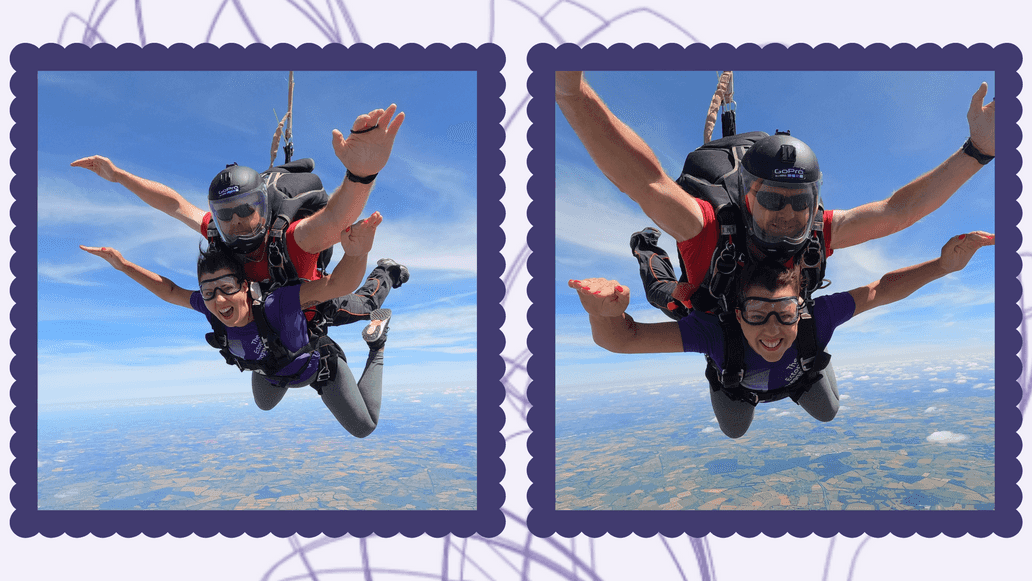 Amanda's Story:
In September 2021 I found out I was pregnant with our long awaited second baby but unfortunately after days of complications the news no one wants to hear, an a&e doctor suspected a miscarriage. Early hours the next day I was taken into hospital via ambulance and transferred into resus in critical condition with a ruptured ectopic pregnancy and internal bleeding. Being in that cubical alone, on morphine being asked what my wishes were for the remains of our baby is something that I will never forget and my husband and mother sitting for lord knows how many hours on a bench, not allowed to visit me, not knowing what was happening must have been horrendous. I spent a few days recovering from surgery to remove my left Fallopian tube, more than a pint of blood and our baby all alone with only an hour visit from my husband but being very well looked after from all the nursing and gynaecology team. After getting home I realised how alone you are in your recovery, no follow up appointments not even any change of dressing for my wounds only enough painkillers and iron tablets to last few days and a note telling me to take a pregnancy test in 3 weeks, I found the Ectopic Pregnancy Trust website that gave me so much needed information for the physical recovery, it answered so many questions and also the much needed emotional support even if that's just reading through the forum of other parents questions or stories, helping you to not feel like the only people going through this grief, to being able to speak to a real person. Just knowing I have this safety blanket to turn to when I need them is a comfort, so for that reason I have decided to raise much needed funds for the ectopic pregnancy trust by jumping out of a moving airplane!
The Jump
In January I was in a bad place with my mental and physical health, my husband and I were talking about his sky dive he did years ago in Australia, I mentioned how I'd like to do it so he passed me the iPad and I booked it there and then, I needed something to feel proud about myself and figured raising money for the Ectopic Pregnancy Trust would give me back some positivity I really needed.
The morning of the jump I was waiting for the nerves and anxiety to kick in as it has done so often since the trauma, but it didn't come. Some of my family and friends had asked to come and support me which meant so much to me and made the day even more special. I was strapped up heading into the tiny plane, I was sandwiched between my tandem partner and the camera man my family had paid for, with an excited smile I looked out of the window, we were coming through the clouds, in that moment I felt like I was closer to my baby than I had ever been, I told them we loved them then before I knew it we were heading out of the plane door. Even with me feet hanging from the plane the nerves hadn't risen, it didn't look real, like a chalk picture, but then we were falling. The skydive experience was equal parts exhilarating and terrifying, but I loved it and I feel as it was exactly what I needed to feel better about myself. I have raised £1090 of well needed funds for the Ectopic Pregnancy Trust, a charity that helps so much.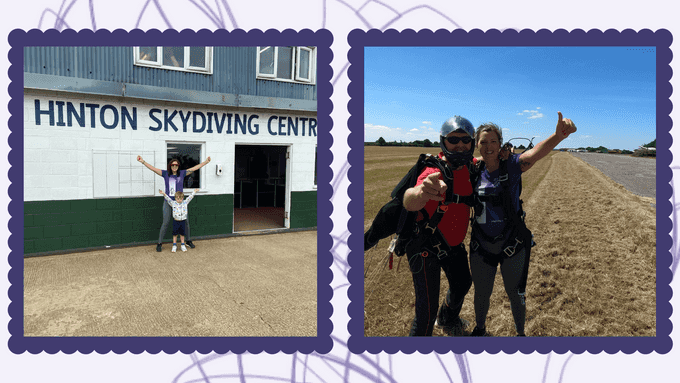 if you are inspired by Amanda's Skydive and would like to raise funds and awareness for The Ectopic Pregnancy Trust, please visit our fundraising page.