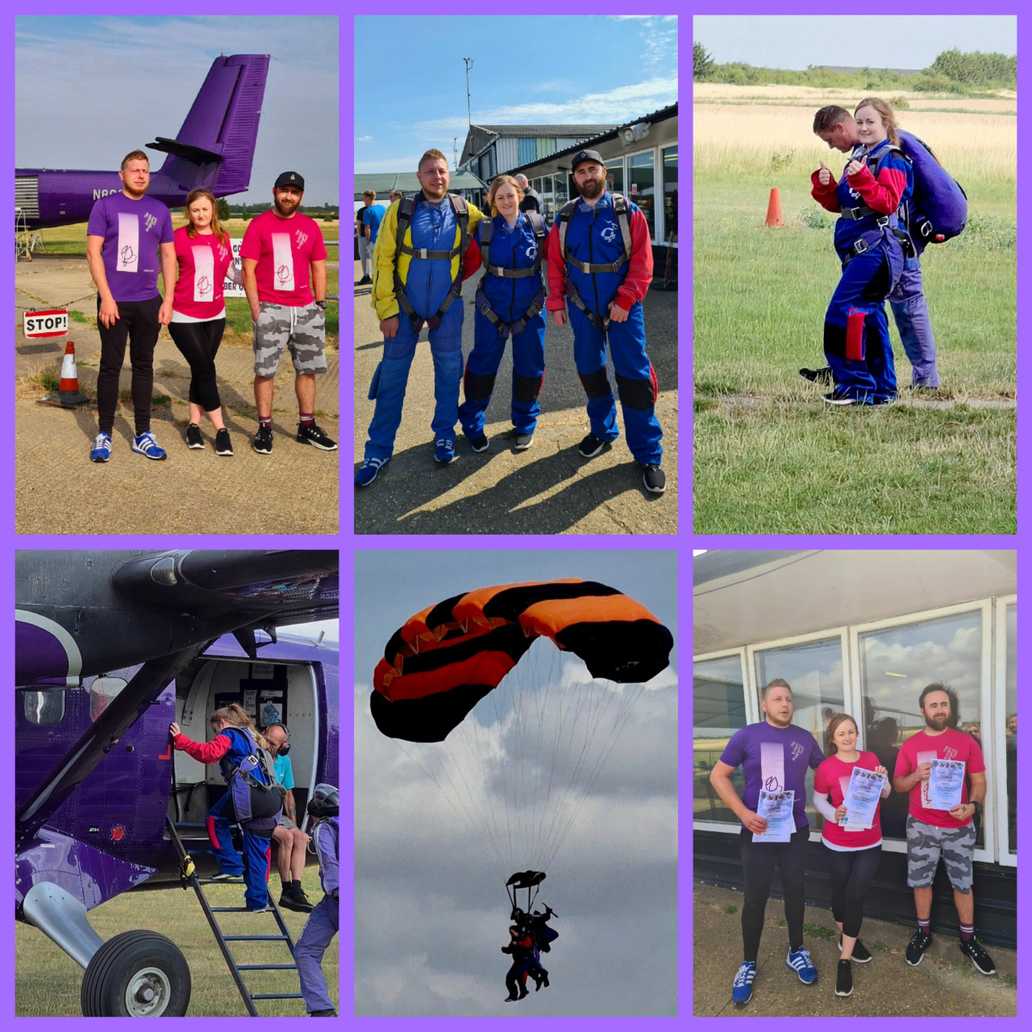 I experienced an ectopic pregnancy in October 2021 after 3 rounds of IVF. I never knew that IVF increased your risk of an ectopic pregnancy so I never thought it would happen to me. I got back pain and bleeding early on in the pregnancy but I didn't know that these were warning signs. I had to have surgery to remove my fallopian tube. When it was all over I was in so much emotional and physical pain and I had never felt so alone. That is when I found The Ectopic Pregnancy Trust. They gave me a place to speak to other women who were going through what I was going through and I was so grateful for that. I also found information on ectopic pregnancy that I never knew about thanks to this charity.
My experience showed me how important this charity is. I wanted to do something to help raise funds and vital awareness. To help women like me. And to maybe even give someone the information that could save their life.
So, I did a skydive! I wasn't alone, my husband and my brother bravely volunteered to do it with me. I have to say the whole experience has been amazing. When we started fundraising, the amount of support we received and the amount of people wanting to sponsor us was so heart warming. Sharing my story started to spread awareness of the charity and we had friends that started their own fundraising journeys in support which was incredible.
The skydive itself was an indescribable end to an amazing journey. Sitting in a plane with my family beside me, and the support of our sponsors, ready to jump into the sky, I definitely didn't feel alone anymore. And so we jumped.  Free fall actually feels like flying. I can now say I have touched the clouds! It was worth every anxiety filled moment in the run up. The EPT gave me support that literally no one else could, not the hospital, not the fertility clinic, not my GP. This charity is so important and I am so grateful that I could give something back.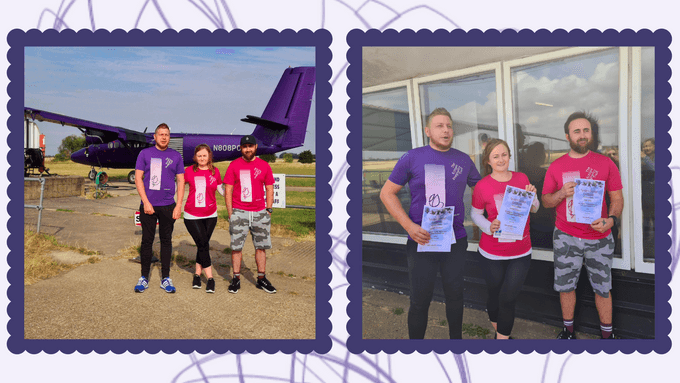 if you are inspired by Amber, Jordan and Sam's Skydive adventure and would like to raise funds and awareness for The Ectopic Pregnancy Trust, please visit our fundraising page.