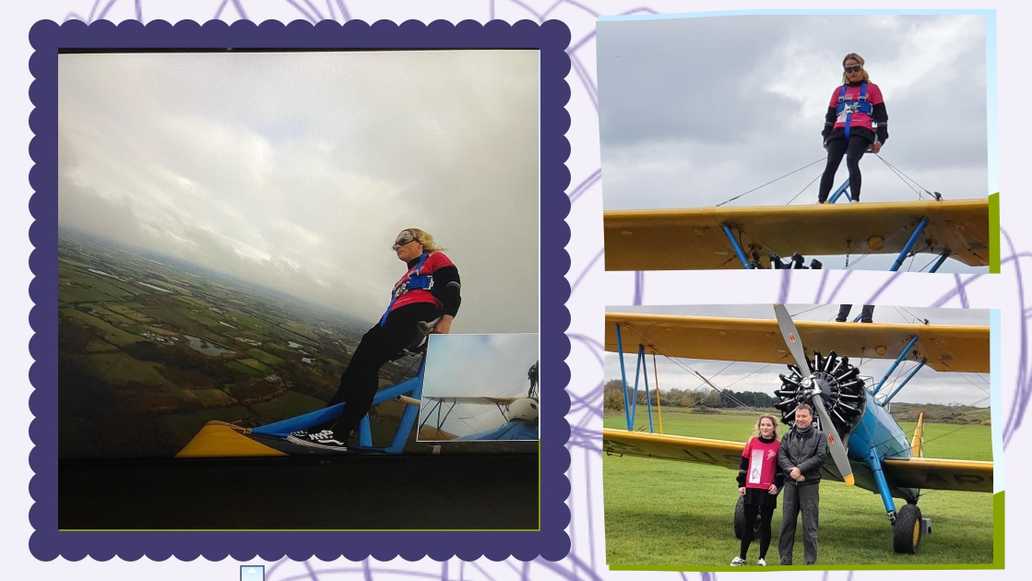 I used the online services when I had my first ectopic pregnancy as I had never heard of an ectopic pregnancy before. I have already fundraised before for the EPT and this time I decided to wing walk, I wanted to raise as much as I could to help women and other families who are in the same position as me many years ago, and to also help educate people on the signs and symptoms of an ectopic pregnancy.
I did my Wing Walk!  5 minutes of sight seeing at 1,500ft then the last 5 minutes was a rollercoaster ride. Sharp turns, downwards and upwards! I am so proud of myself as I was PETRIFIED, but I did it.  I still have a fear of heights but not as bad I don't think.  I Just hope I have inspired others to take on this amazing challenge.
We are immensely grateful and proud of our pioneering Ashleigh, you can read more about Ashleigh's experience by visiting her Just Giving page.  If you feel inspired by Ashleigh's fundraising experience please do take a look at ways to get involved and email our fundraising co-ordinator who will be very happy to help you Jill@ectopic.org.uk.