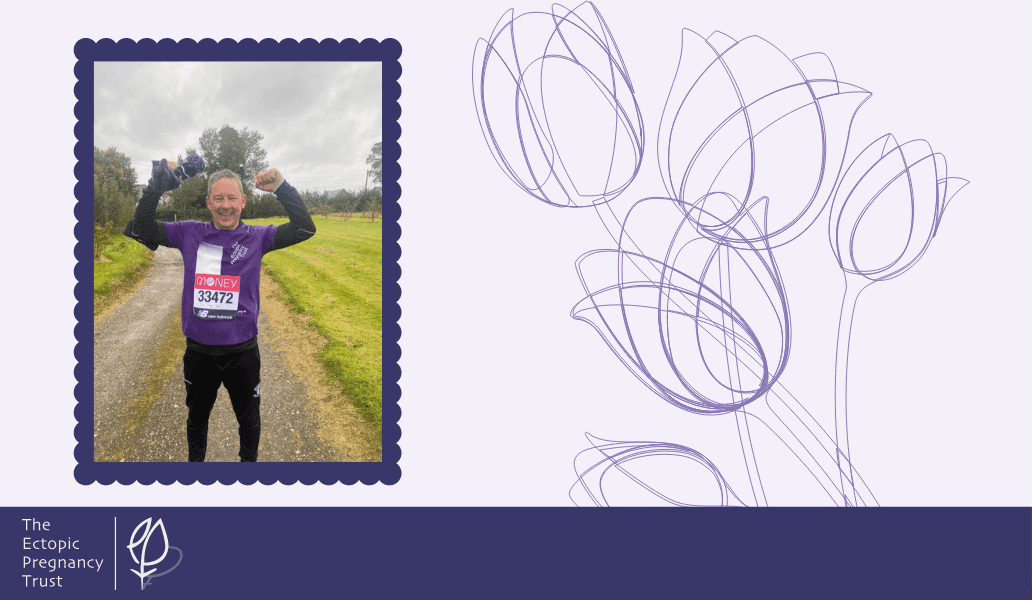 George has been incredible, he signed up to the Virtual 40 Virgin London Marathon with only a month of training and with passion and determination he got out there trained and absolutely smashed the V40 Marathon on 4th October. He has inspired many along the way and raised so much awareness and essential funds. Part of his drive was to show his support to his wife, Kerri and as a tribute to the baby they never met. Men can often find it difficult to express their emotions and knowing of ways to support partners and George really felt this was one of the ways he could show his support.
The 40th Race was never part of my plans for 2020 but like so many others, plans went out the window. Many small charities are struggling due to COVID-19 and when the opportunity to take part in VLM came up it was an opportunity that I couldn't refuse. The Ectopic Pregnancy Trust were there from the moment my wife was diagnosed with an ectopic pregnancy in 2015, while I didn't understand how to support her they stepped in and haven't left since. My wife has fundraised and volunteered for them over the years but the 4th October became my time to say thank you and to honour the baby that we never got to meet.
I set off early on Sunday, around 7.30am with a sinking feeling when I realised that the weather wasn't going to be on my side. I ran 12 miles quite comfortably and stopped for a quick warm up and drink before heading back out into the rain. The second part was harder but my family followed me around and surprised me with banners cheers and hugs which kept me going. I paused again at around 21 miles, I knew running was out of the question at this point. I was tired and sore, but I would have crawled that last few miles if I had to. I once again braved the rain and set off to finish what I had started. Never in my life was I so happy to see someone when a friend came to walk with me as support, he made that last leg bearable and when I rounded the corner to my house and my last few meters of the marathon I was rewarded with my cheer squad and more of those hugs that had powered me through. I'm proud that I did it, I'm proud that I was able to help a charity so close to our hearts and I was even prouder to be able to say I had done a once in a lifetime challenge and smashed it….until around four hours later when I entered next years ballot, so with a little luck maybe it will be a twice in a lifetime challenge and I will get to do my next London Marathon on the iconic route surrounded by thousands of others with the one common goal!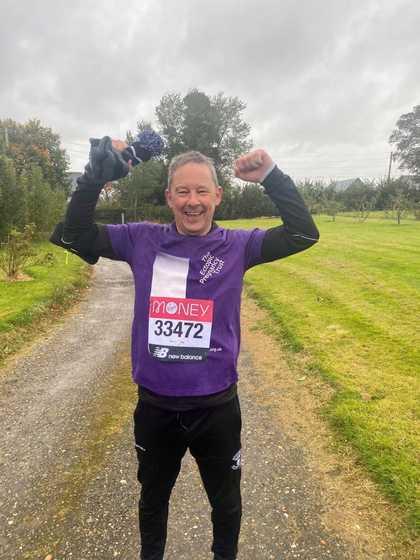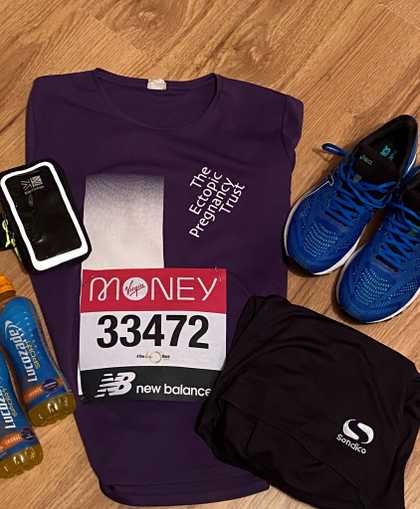 If you feel inspired by George's fundraising experience please do take a look at ways to get involved or email our fundraising co-ordinator who will be very happy to help you Jill@ectopic.org.uk.