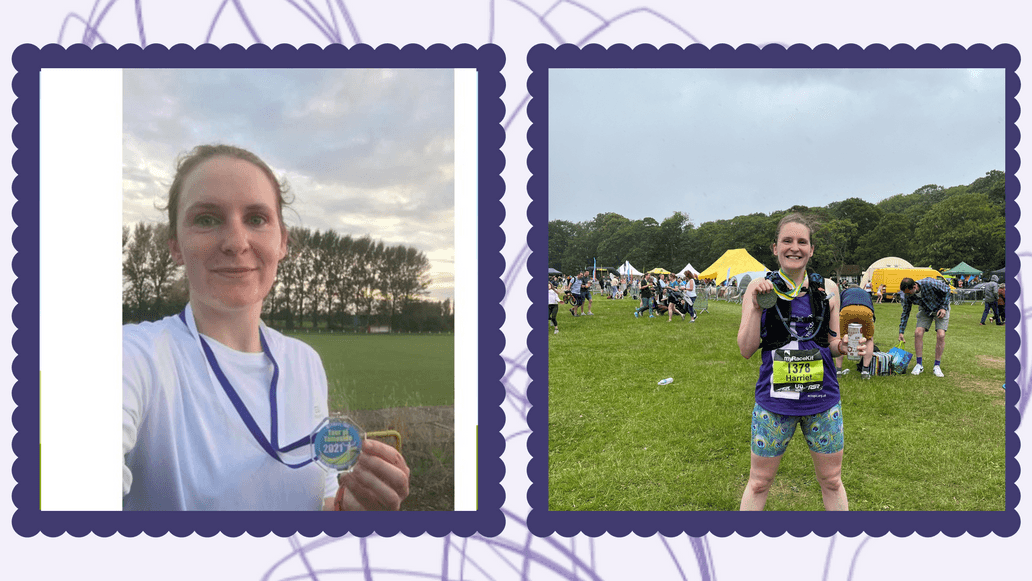 I experienced an Ectopic Pregnancy in February 2019. When I first noticed that something was wrong I was scanned and it was believed that I had had a miscarriage, however when my HCG levels hadn't significantly decreased a week later I was scanned again and they found the Ectopic Pregnancy. My case was low-risk so I was treated with two doses of methotrexate. I got pregnant again five months after I had recovered and had a baby girl in April 2020. I was given a leaflet about The Ectopic Pregnancy Trust in hospital whilst I was being treated for my Ectopic Pregnancy and the information in it was clear and useful. I think the EPT fills a gap in emotional support that the NHS struggles to cover. Ever since my ectopic pregnancy I have wanted to give something back to the EPT. I have raised just over £200.00 so far and I would love to get up to £300.00 or maybe even more! The more money I raise, the more the EPT can help couples who are having a really tough time.
Hatty started training for her Summer of running back in March and she's been getting up early in the morning to do training runs before work 2-3 times per week, as well as doing a longer run over the weekend. She loves getting out on the hills near Stalybridge to train.
4th June: Midnight Mountain half marathon, Brecon Beacons – Done
Hatty really enjoyed this half marathon with a brilliant finish time of 02:31:25.  She said the scenery was spectacular and it was an added bonus to have her friend, Beth run with her.
16th – 19th June: Tour of Tameside (X-Trail 10K, Oldham; Hell on the Fell, Stalybridge; Hero Half-marathon, Hadfield; Ron Hill Hyde 7-miler)
Hatty was absolutely shattered after this epic Tour of Tameside but she enjoyed every race, with Hell on the Fell being her favourite of the four.
Please see more about Hatty by taking a look at her fundraising page: https://www.justgiving.com/fundraising/hattyssummerofrunning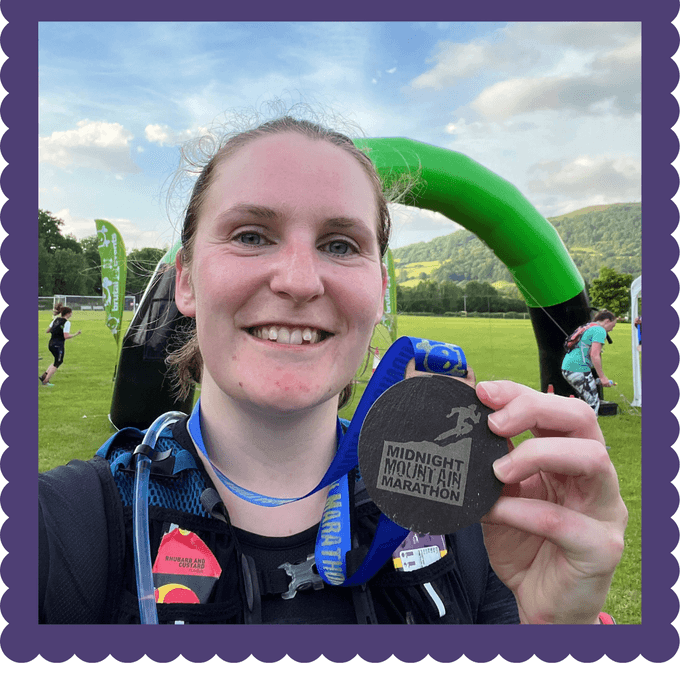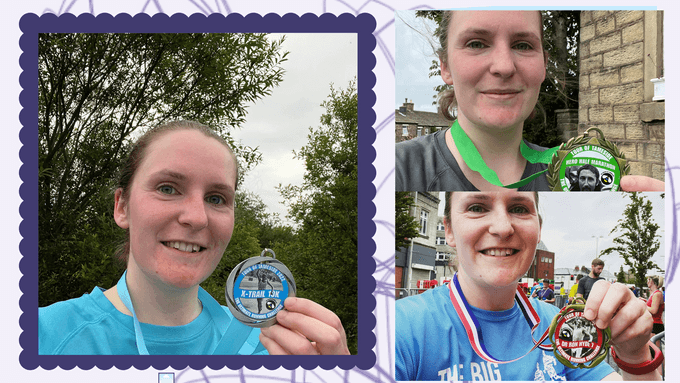 If you are inspired by Hatty's amazing running challenge and would like to raise funds and awareness for The Ectopic Pregnancy Trust, please visit our fundraising page.