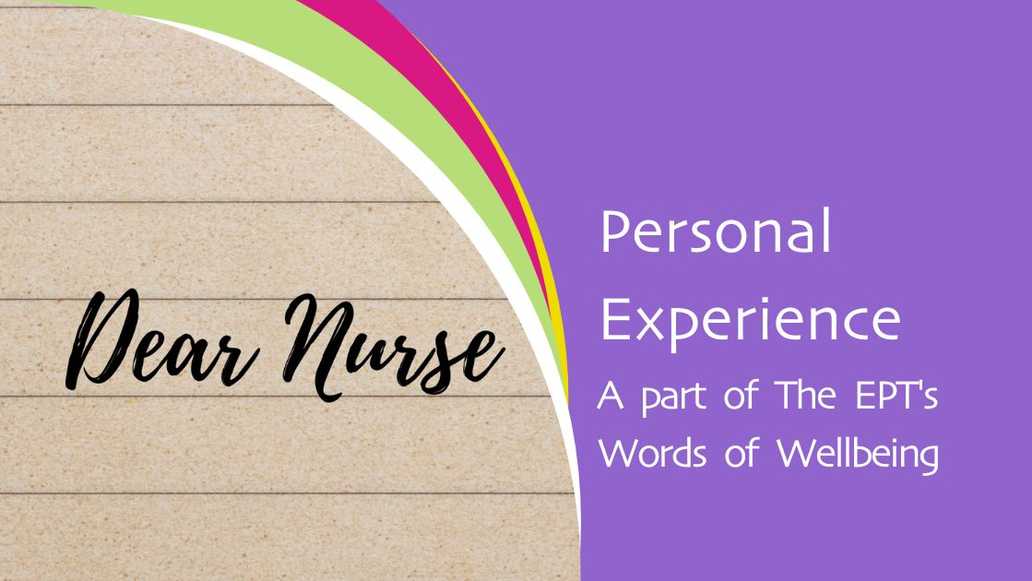 To the Nurse who held my hand before they put me to sleep, and spoke to me and comforted me.  
You will never know how much your presence and words comforted me that day.   
I don't even know your name – but I wish I did so that I could thank you personally.  I was beside myself when they told me I had to have an emergency operation, I couldn't believe I was sat here again.  I was so scared but you told me everything would be ok.   
You came and saw me the next day to see how I was and it was then that I found out from yourself that you too had also suffered with an ectopic pregnancy.  It was at that point that you held me again and this time we both sat there in tears.  You understood what I was going through, and I knew what you had been through, and still going through as this was my second ectopic.   
It doesn't matter if your ectopic was yesterday, 2 weeks ago, a year ago, 5 years, 15 years; you will always remember.  It's gets easier as time goes by but you never forget.  My first one was in 2009 and my second one was 2019.  I will always remember but to other people who had similar experiences, it's a comfort knowing someone gets how I am feeling.  
Love 
Hayley xxxx 
If you would like to share your own letter or creativity inspired by your experience, you can find more information on our Words of Wellbeing page.