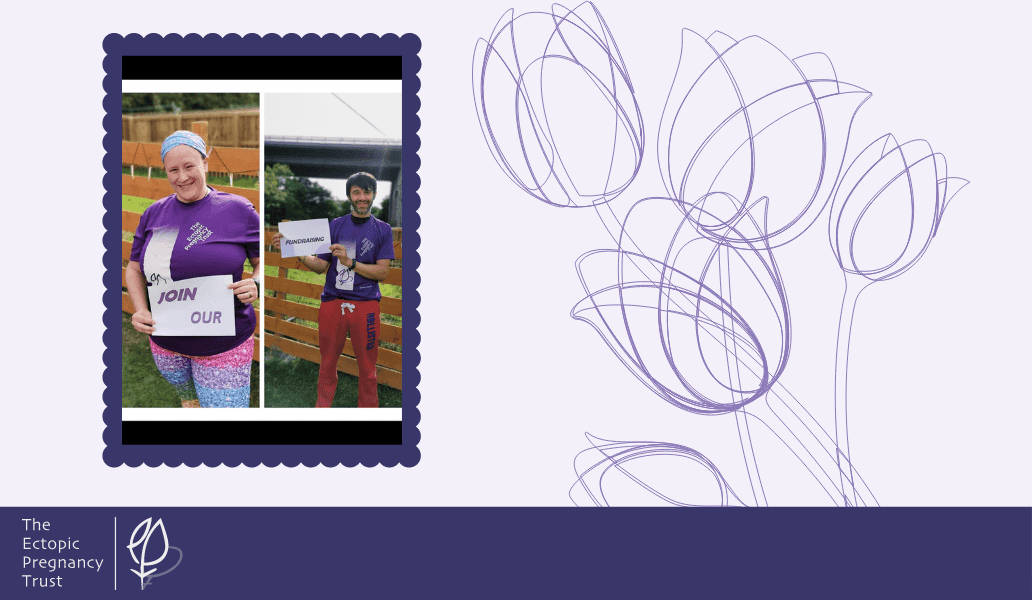 We had tried for our pregnancy for three years and me having five miscarriages. We got that big fat positive test we had been waiting for and couldn't have been happier. But that was short lived – 2nd July 2019 was a day that would shake our world forever. John raced me to the hospital after waking up and finding I was bleeding, fearing it was another miscarriage. At the hospital, we discovered that baby (who we named Rose) had a heartbeat, but wasn't where she was meant to be. The words "ectopic pregnancy" were thrown out and I fell apart.
The next three days were the worst. Devastatingly, I was told our pregnancy would have to end, so I would live. A decision I wish I should not have had to make. The hardest part is knowing our little Rose had a good heartbeat, but that baby wouldn't make it – and neither would I if I didn't have treatment. John and I have nothing to show for our long-awaited big fat positive.
Suffering an ectopic pregnancy is one of the hardest, life-changing experiences that I have ever had to go through. I can't begin to imagine what my husband was going through as he is trying to support me.
I went in search on Facebook of a place that could possibly offer some insight into what to expect and offer support. And I found it. From the minute I typed my message, I had women offering me support and love. Some of these ladies were going through an ectopic pregnancy at that time like me and offered supportive comments. As a result, I decided even while going through the loss, I wanted to show my support for a charity that supported me.
I am 1 in 80. I am 1 in 4. And I am one of thousands who haven't felt supported through this awful time. If I can stop one woman going through what I did, then my work is done. Every penny counts and this condition affects more women than we might think. Money raised goes towards leaflets for people going through the condition and education for healthcare professionals on how to support women who suffer ectopic pregnancy.
I am undertaking the challenge to complete 80 miles of running, walking, and cycling over 1 month to represent the 1 in 80 women who go through this horrific loss. I am 1 in 80. This July, I will be walking 80 miles and, in August, I will be undertaking the 80in1 challenge. We are also planning on undertaking the Edinburgh half Edinburgh Marathon Festival in May 2022.
The Ectopic Pregnancy Trust is now offering commemorative virtual tulips for babies lost due to ectopic pregnancy. What a beautiful idea! You don't have to have had an ectopic pregnancy to dedicate a tulip and you can dedicate for a loved one who has gone through the experience. John and I have dedicated a tulip for Rose.
If you are inspired by Jacqui's story and would like to raise funds and awareness for The Ectopic Pregnancy Trust, please visit our fundraising page.