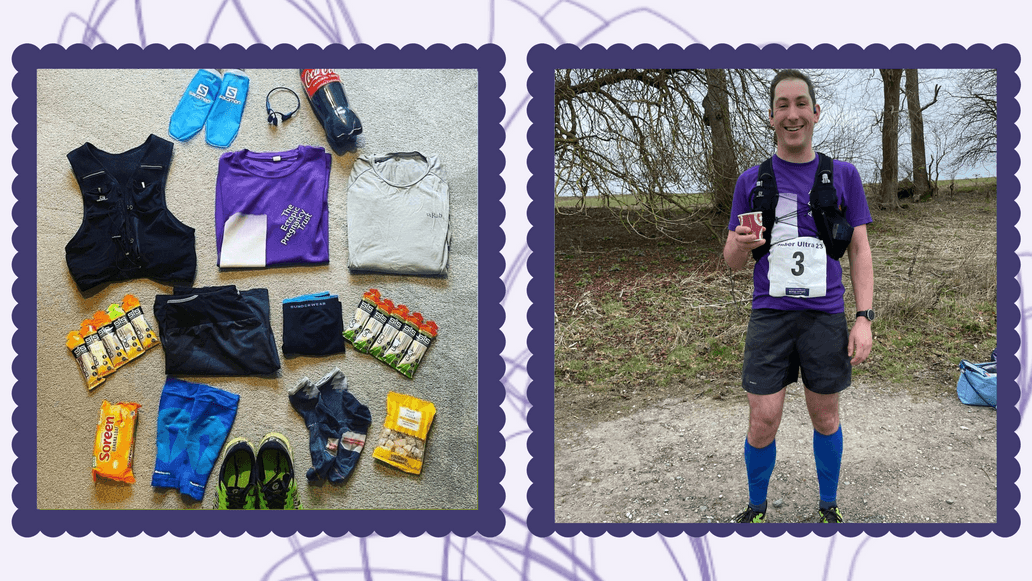 My wife and I experienced the trauma of ectopic pregnancy twice over the last year. We are fast approaching the 12-month anniversary of the first. Both were incredibly different experiences and, even now, the trauma and subsequent difficulties in conceiving weigh heavily on us. We have both found comfort through the work of the Ectopic Pregnancy Trust. We have been able to mark the loss of pregnancies in different ways. Their social media pages have really helped me validate my feelings and their website has really helped guide us through a difficult period.
I decided to take on the challenge of running the 33-mile Imber Ultra to raise money for the Trust. Running is my main way of dealing with my mental health so it felt like the most appropriate way to turn my negative energy into something positive. I ran the London Marathon in 2019 so I wanted to try something different. An ultra-marathon has always been something I have wanted to take on and the route of the Imber Ultra passes through some of my favourite running spots. It was the ideal event to take on.
There were times when the training was tough. My time is restricted so getting long runs in was a challenge – often being done late on a Wednesday evening! I take part in interval sessions most Tuesdays with my running club and found that morning runs with the dogs were a great way to fit more miles in!
The event itself was incredible. My plan was to run/walk the whole event to keep my energy levels as high as possible – I had no particular time in mind, the distance and raising awareness were the main focus of the day. Walking gave me a chance to look through my phone and read the messages coming from friends/family, as well as watch the money raised throughout the race. I started at £771 and ended the race on £1004! The total as I write is £1174!
The checkpoints were all excellent – plenty of yummy treats on hand. My wife was excellent in supporting me – on hand with Soreen and flat coke! Seeing her at all checkpoints gave me such a boost and felt like we were in this together, as we have been all year. I was glad my children joined her for the last checkpoint and the finish.
My favourite checkpoint was about 2/3rds in, serving coffee at the top of a long hill! Overall the best part was by far the finish. There were tears of joy at completing the challenge and raising an incredible amount of money.
The EPT were incredible in supporting me on my journey – running in the charity colours was particularly special and the support on social media has been amazing. The fundraising pack had some useful information for me to talk about the work they do with friends and colleagues.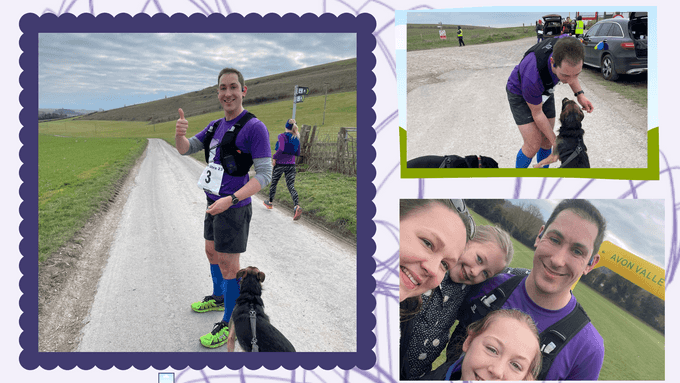 Thank you so much to James and his passionate support raising crucial funds and awareness taking on this astounding 33 mile ultra challenge.  If you feel inspired and want to raise funds and awareness for The Ectopic Pregnancy Trust, please visit our fundraising page. You can also email our Fundraising Co-ordinator Jill who will be very happy to help and guide you: Jill@ectopic.org.uk.