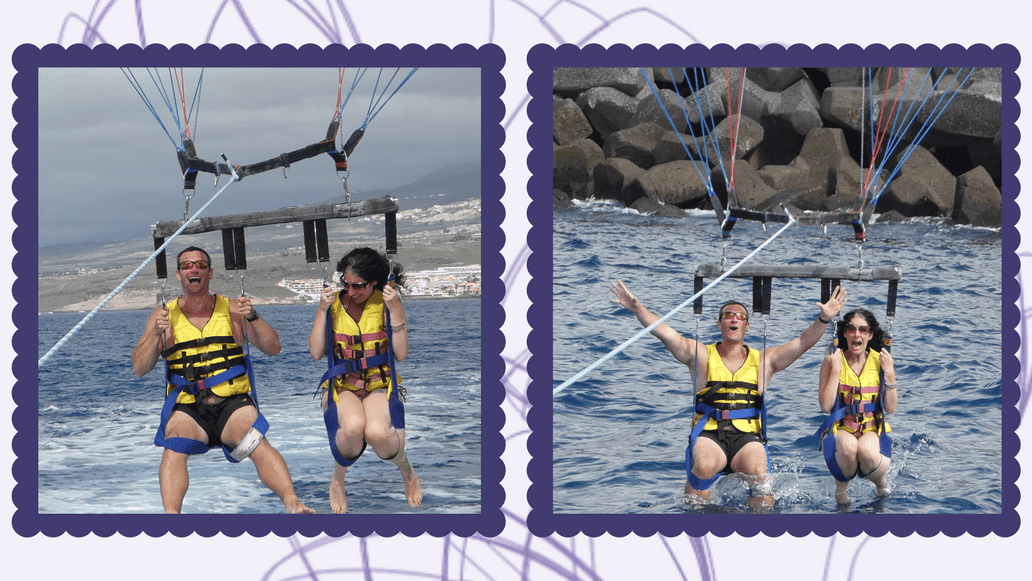 Katie's Story:
I survived an ectopic pregnancy a week before Christmas 2020. It was The Ectopic Pregnancy Trust that was instantly there for me when other organisations failed me.
During my healing journey, I wanted to find a way to help the EPT so I began publishing essays about my experience on women's literary platforms to spread awareness, then my partner Craig and I wanted to organise a fundraiser too. This was a big step for me, as I'm not usually one that takes the lead, so it was really empowering to plan it all. We originally planned to do a sky dive but upon researching we felt this activity was too expensive and we didn't want any of the funds raised to be taken away from such an important charity.
Finally, a few days after my 37th birthday whilst in Tenerife we went parasailing! As we glided through the warm sky, we held hands and it felt like for a moment we were at the threshold between earth and heaven, flying with our spirit baby. It was so healing, so peaceful. Our fundraiser raised £800 for The Ectopic Pregnancy Trust; £400 of that came from women who attended my sharing circle & dreamcatcher-making workshop and £400 were from wonderful friends and family as donations for my birthday. 
With love to the EPT team and all EP survivors.
If you are inspired by Katie and Craig's Challenge and would like to raise funds and awareness for The Ectopic Pregnancy Trust, please visit our fundraising page.