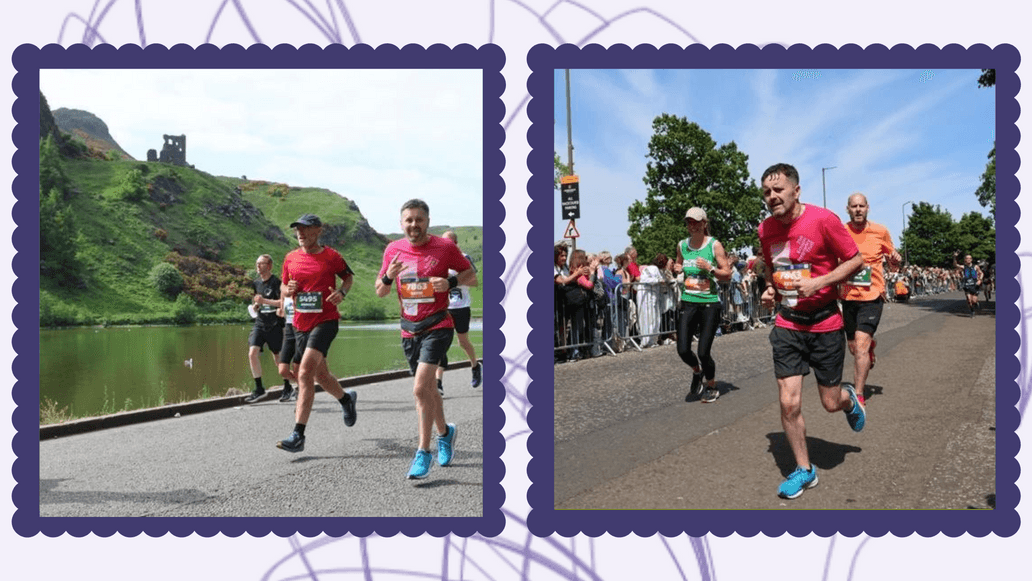 Voted the fastest marathon in the UK by Runner's World. The Edinburgh Marathon enjoys a fantastic all-encompassing route which takes in some of Edinburgh's most iconic landmarks as well as offering picturesque views along the East Lothian coastline.
Kevin decided to run his first ever Edinburgh marathon, after recently two people he is very close to in his life, had suffered the trauma of their second Ectopic pregnancy. Something he knew nothing of until it happened to them. As a family, he has watched them suffer and fight through this and it has opened his eyes to such a dreadful thing that some people have to endure.
Kevin trained hard and his dedication and passion paid off despite it being a very difficult marathon, not helped by the heat.  He did it and we are so happy that he achieved it while showing such amazing support to his friends and raising truly incredible funds and awareness for The Ectopic Pregnancy Trust.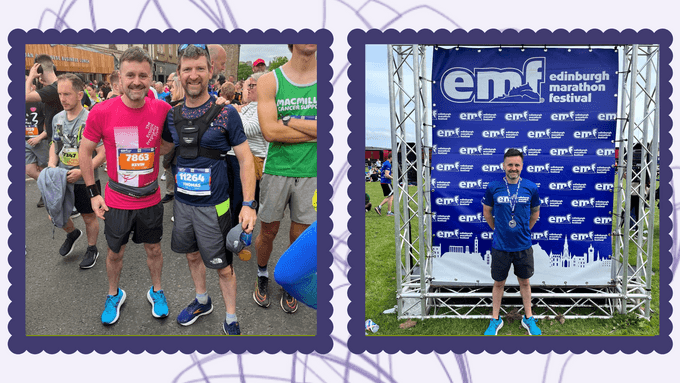 Thank you so much to Kevin being so incredible running the Edinburgh Marathon and raising much needed funds and awareness.   If you feel inspired and want to raise funds and awareness for The Ectopic Pregnancy Trust, please visit our fundraising page. You can also email our fundraising co-ordinator who will be very happy to help and guide you Jill@ectopic.org.uk.