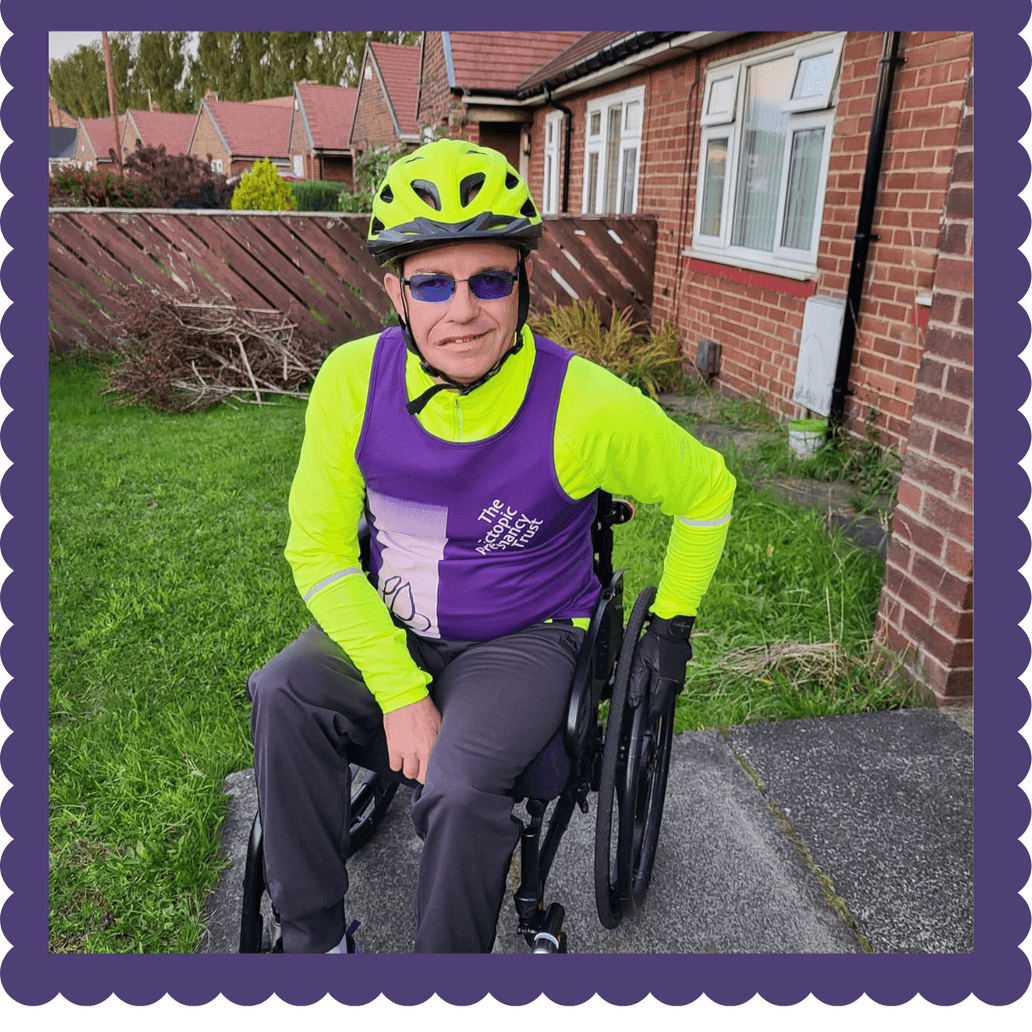 After attempting various GWR attempts over the years of the fastest half marathon ( Great North Run 2019 ), The fastest Marathon, The most KM in a calendar week on an Invictus wheelchair treadmill, 31 Marathons in 31 days / the Lands end to John O' Groats' distance, to this final crazy effort. I have made a promise to my surgeon, and all those at my local hospital who have done a fantastic job of nursing my pain management of my spine, neck and shoulder and can't thank them enough for getting me to the stage where I can actually just attempt this record.
Now to why I am doing this Record and for 'charity'. After having a Stroke which put me in the wheelchair 16 years ago I have always tried to keep myself busy in various ways hobby wise but in 2019 after losing a close family member to his battles with his demons of mental health. my challenges became the catalyst to start the long line of record attempts to which I became a Guinness world record holder and started raising money for the charity MIND. Fast forward and after contracting covid twice and which I was hospitalised twice.  I continued to push myself with the challenges and attempts until finally I have decided to pool all the charities that are close to me and raise a total for these charities under one umbrella of my social media pages ' Roll With Wheely Lee 2022 '.
The reason I have decided to support and raise awareness and funds for The Ectopic Pregnancy Trust is because our eldest daughter Charlotte suffered at the hands of having an awful ectopic pregnancy, which is meant to be the happiest  time during a woman's / couples life turned out to be a living nightmare.
Unfortunately, Charlotte and her partner suffered three devastating losses –
Layla 2015
Angel 2019
Jordan also 2019.
This trauma doesn't just have a terrible effect on the parents, Charlotte and her now husband Mark, but also has a ripple effect through the rest of the family and friends for a long period of time.   I am hoping to make a difference in not only a financial way through donations to the charity/ charities I'm supporting but also hoping to highlight the amazing work they do in supporting people who suffer as a result.
Lee is now training hard for the event by running, swimming and doing strength training.  He will go live on his Instagram, which we will share, on the 17th – 18th (midday – midday) October.  If anyone is in the Sunderland area, Lee would love some support and cheers on the day at the Silksworth Athletics track.
Update
Lee managed a very impressive 75km of his 100km challenge due to the battering 50 mph winds.  He did incredibly well to keep going in these conditions for the whole 24 hours and we are so very proud of Lee.
If you are inspired by Lee's incredible upcoming challenge and would like to raise funds and awareness for The Ectopic Pregnancy Trust, please visit our fundraising page.