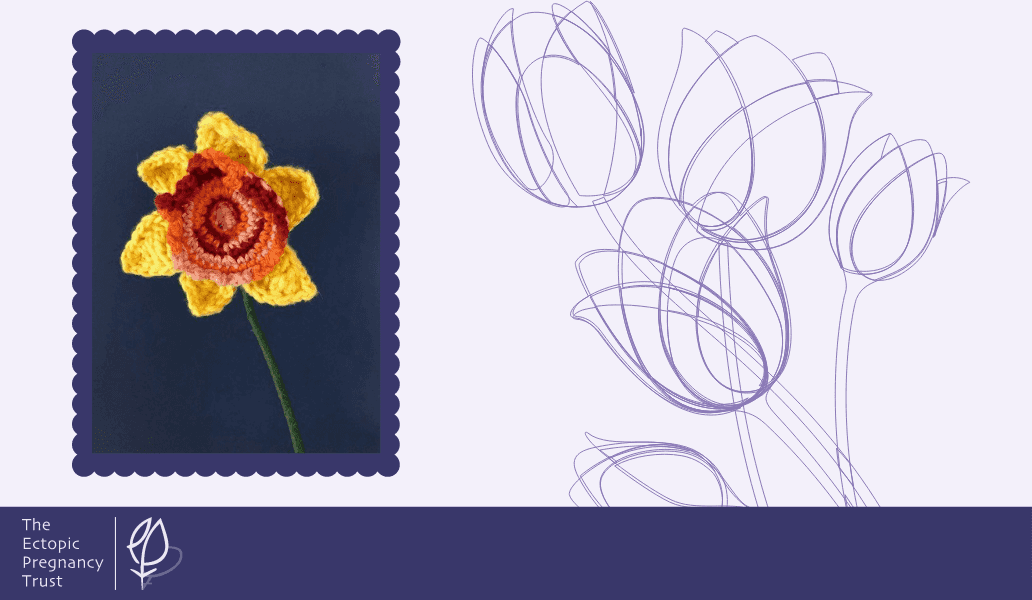 Lucy has chosen a lovely way to aid her healing process while at the same time helping others. She has decided to grow 1,000 plants in her garden, giving some to others to make them "smile". Lucy has set up an Instagram page called Roses2Rhubarb, documenting, and showcasing her progress with her beautiful flowers and plants. Her desire is that she can raise some money to help others who experience an ectopic pregnancy and help both women and men to realise it is ok to talk about these topics as she says "together we are stronger". We are grateful and inspired by Lucy's passion and love following her gardening transformation. We appreciate the value gardening can have in helping to focus, calm, and settle one's mind and spirit.
I had an ectopic pregnancy in February 2021, having had two miscarriages in 2020. I remember clearly sitting in hospital and being told that my baby could not survive, one of my Fallopian tubes had ruptured and I had to have emergency surgery, within the hour, as I had 500ml of blood sat in my stomach. Another pregnancy loss….not again…please. I was devastated. The hospital staff were lovely and gave me The Ectopic Pregnancy Trust information pack…..it's really helped me. It answered lots of questions I hadn't even thought about, reassured me about the feelings I was having, and where I could go to for more support. After my surgery, I lay awake that night in hospital unable to sleep. I went onto the forums and saw lots of different stories and how they were focussing on something positive, I even sponsored someone whose story really moved me. It was then that I thought I would focus on something to try and help me heal that would also help others, so I thought I would grow 1000 plants for the EPT. I thought I could grow plants to look at in my garden and give them to other people to make them smile whilst also helping to raise awareness about ectopic pregnancies and miscarriages. I'm hoping to get a greenhouse at some point so I can grow lots from seeds! Since our ectopic pregnancy, my partner and I have had SO much love and support from family and friends. People sent and made flowers (our house looked like a beautiful florist for a month), candles, homemade gifts, chocolates and food. I also had a lovely call with someone from the Ectopic Pregnancy Trust who made me feel that I wasn't alone and how I was feeling was normal….she gave me hope in the darkness.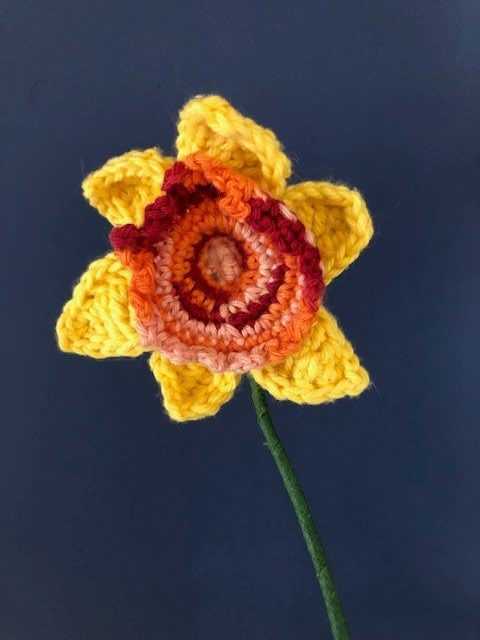 Talking about my experience has been so powerful. I'm very lucky to live in a little village and there is a group of six of us that meet in each other's gardens (Covid allowing) or have been walking/running in smaller numbers. Since talking to them, I've found a number of us have had pregnancy losses and, by sharing our experiences, it's enabled us to feel better and help each other at the same time. We are never alone. I've started an Instagram page called Roses2Rhubarb so I can share what I'm trying to grow and changes in my garden and have already raised £200. I have always found gardening to be such a great healer…. whether that's been seeing things grow, switching my brain off from all the things/worries I'm having, or achieving things that I didn't think I could. My Nan and Grandad (Bapa) loved their garden, so I hope I'm doing them proud too. I'm hoping I can raise some money to help other women who experience an ectopic pregnancy and to help both women and men to realise it's ok to talk about these things…. together we are stronger. Gardening can really help, if we just give it a try.