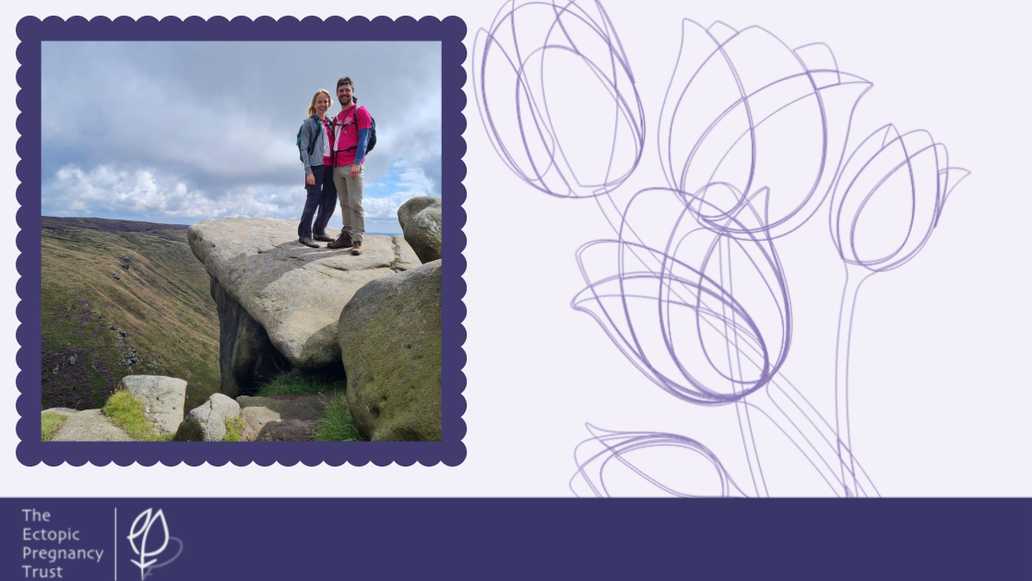 After weeks of uncertainty, hospital appointments and blood tests Amy was treated for an ectopic pregnancy in March. After receiving the Methotrexate injection she asked for support and was given a leaflet on grief support and went home to research her experience where she found the EPT website. She learned so much more about the condition and understood a lot more about what was happening. The day after she had the injection she requested to join a group zoom chat where she shared her story with other ladies who had also experienced an ectopic pregnancy. The following week she needed emergency life saving surgery to remove the ectopic pregnancy, once again reaching out to the EPT where she was supported in many one-to-one phone calls.
A few weeks after surgery Amy saw the EPTea Party being advertised and decided she would like to give back to a service which had been a huge part of her recovery, so she invited a small group of friends and they had a tea party. This gave her a safe place to speak about her experiences and her friends were able to get a deeper understanding of ectopic pregnancies while planning and hosting her tea party gave her something to focus on whilst healing. Just five months on from Amy's experience of an ectopic pregnancy she was further inspired to take part in our EPT80in1.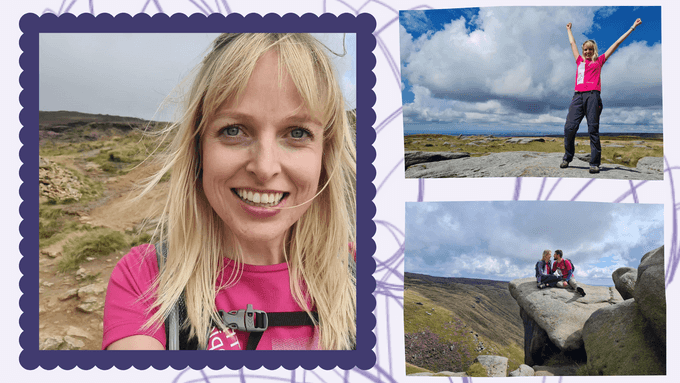 As a part of the challenge, Amy's husband, Rob, joined her for a hike on Kinder Scout and documented their journey, powerfully speaking about why Amy has been fundraising. You can watch Rob's video below and also via his YouTube channel.
Amy has already raised over £200 (including Gift Aid) on her Virgin Money Giving page during this challenge and we are incredibly grateful to Amy for her generosity, time and dedication in supporting the charity.
If you are inspired by Amy's achievements and Amy and Rob's story, and would like to raise funds and awareness for The Ectopic Pregnancy Trust, please visit our fundraising page.
Read more from our 2021 80 in 1 challengers!