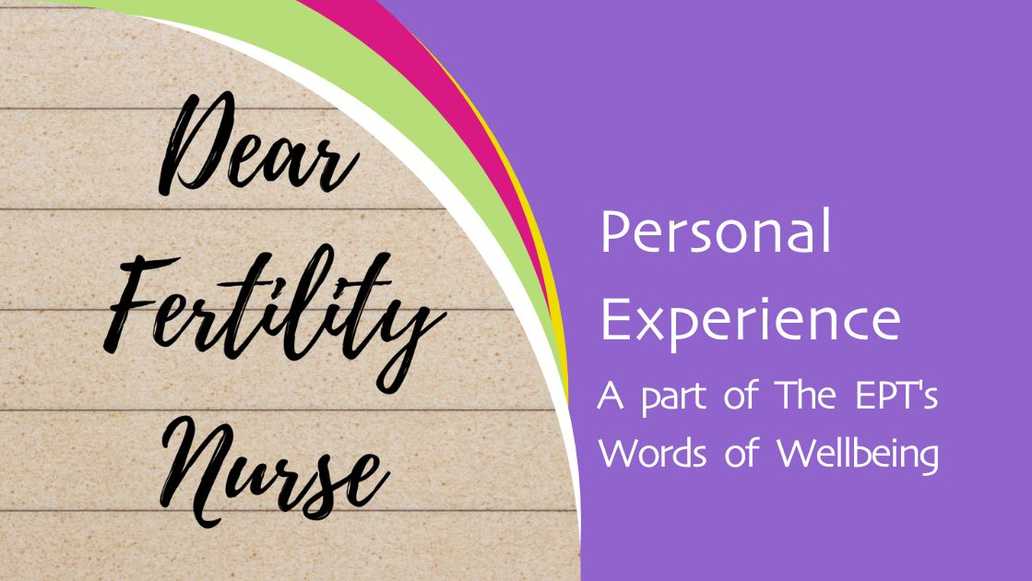 Dear Tanya (Fertility Nurse),
You are so special to me.
I have told you this a million times, but I remember you telling me that I was experiencing my second ectopic pregnancy. I was screaming, I couldn't believe it, not again, not again I kept saying, I can't have surgery again, I can't go through that pain again..
You gave me a tissue, you hugged me, you held my hand and you were just there.
You called my sister as James was away with work and made sure I was safe.
After surgery you were the first person that came to see me.
I remember being so relieved to see you. You didn't need to come and find me, in your own time, you did and that will always stay close in my heart.
I will never ever forget that feeling of calm you gave me, that sense of it was all going to be ok.
Thank you for being you, thank you for being amazing at what you do.
Helen xXx
Thank you to Helen for sharing her letter with us. If you would like to share your experience of ectopic pregnancy, please visit our guide for more information.
If you would like to share your own letter or creativity inspired by your experience, you can find more information on our Words of Wellbeing page.
Please remember our support services are available at any time.