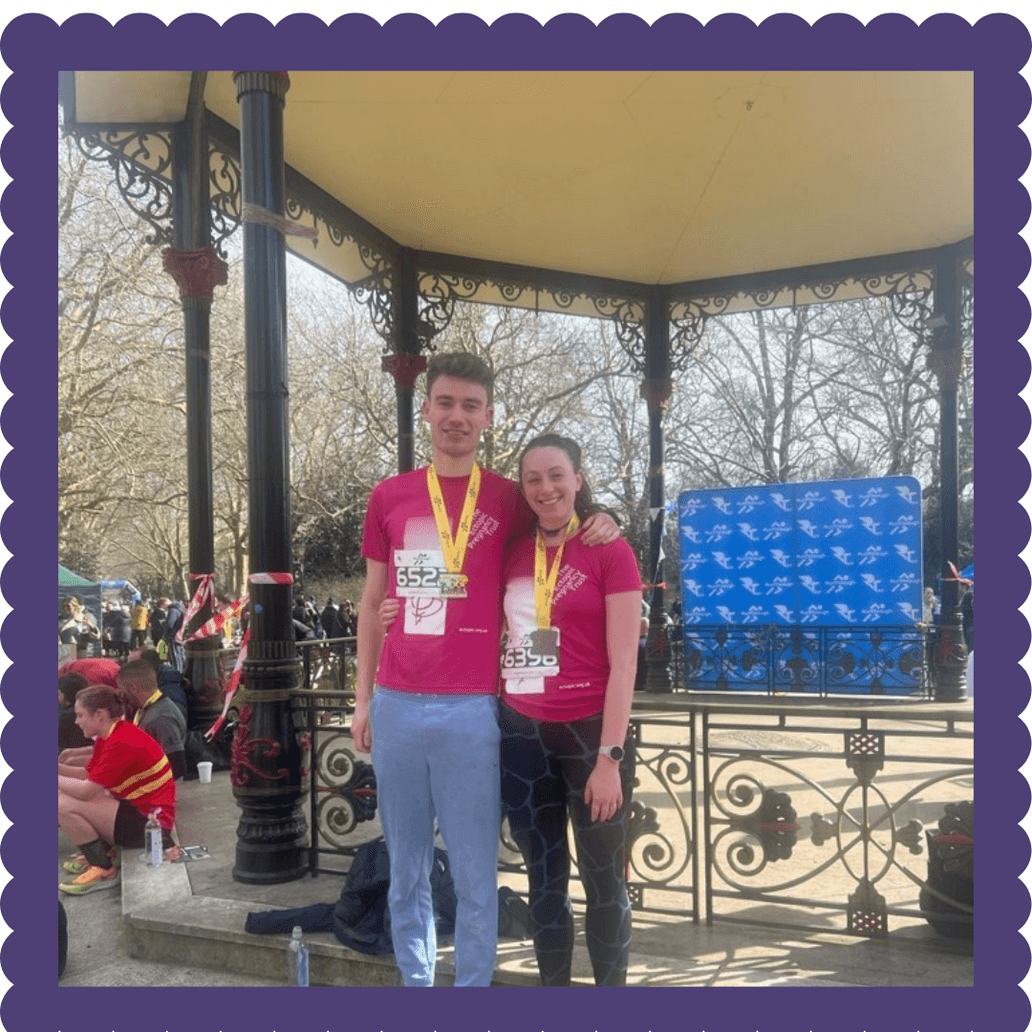 Please be aware that the following experience of an ectopic pregnancy is extremely sensitive. If you do decide to read on, please be aware that our support services are available should you need them. 
One of my university friends and work colleagues suffered a life changing event in 2021 when his partner died unexpectedly of an ectopic pregnancy. My fiancé Emma and I am running to support him and his partner's family.
Since she died, he has continued to support me in life and told me to ensure that I do everything with my partner that he did not get to experience with her.
Thank you so much to Emma and Henry for bravely and passionately undertaking this marathon and raising crucial funds and awareness.  Here is their JustGiving page.  If you feel inspired and want to raise funds and awareness for The Ectopic Pregnancy Trust, please visit our fundraising page. You can also email our Fundraising Co-ordinator Jill who will be very happy to help and guide you Jill@ectopic.org.uk.