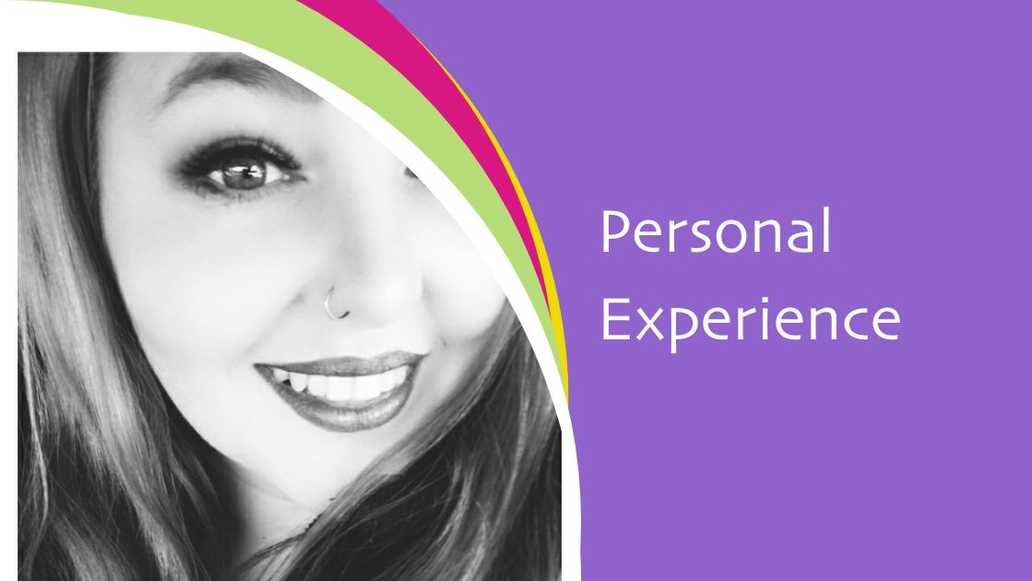 This experience covers diagnosis and treatment from a non-UK medical perspective. The Ectopic Pregnancy Trust provides general information and support based on UK healthcare guidelines and practice only.
My husband and I found out that we were expecting on October 1st, 2021. We were through the roof with excitement, as was my daughter who has wanted nothing more than to be a big sister! We told our family and a few close friends but we were waiting until after the first trimester to go public with it.  
The first week was alright… except I was extremely sick and throwing up and the doctor prescribed me something to help alleviate the nausea. I was having some very light spotting when wiping and was told that this was normal and not to stress about it unless it became heavy, and at that point, then I would be urged to go to the ER. Later that night, I started bleeding quite heavily and so my husband took me to the emergency room.   
They did blood work and told me to go back in two days for more and that I was likely having a miscarriage. I got my blood work done two days later and it showed that my levels were still increasing. In the meantime, I was bleeding heavier than a period and I had clots come out that were like nothing I had ever seen before. My doctor confirmed that I was having a miscarriage but did more blood work a couple of days later to monitor.   
I got a call to see my doctor and I had no idea what to expect. He told me that I was likely pregnant with twins and had only miscarried one of them as my levels were still rapidly increasing. He suggested that they send me for an ultrasound to check on the other baby. 
I started feeling slightly hopeful after the heartbreak of being told that I lost my baby. My husband and I went to the ultrasound. After the ultrasound, I was told to wait in the room while she talked to a doctor.  She then came back about two minutes later and she asked that we follow her, she took my husband and I to a "comfort room" and told us that the doctor was on the phone with my doctor and then he would be in to talk to us. I could have thrown up right then and there! Minutes passed but it felt like hours as we waited for the doctor to come in.  He came in and told me that my baby was ectopic and that I was able to go home but that my doctor would be calling me and that he would likely admit me to the hospital. I left there crying and feeling endless emotions!!  
I got home and waited for the doctor's call. I waited until an hour before the clinic was set to close and went over to talk to the doctor as I needed answers! He told me that the baby was ectopic but that it was a rare type of ectopic pregnancy, the OB (obstetrician) on call the next day would have more answers for me and to expect a call from him in the morning. I spent time that evening trying to process everything. 
The next morning, I got a call from the OB who was going to be with me through this process. He was very understanding and compassionate. He told me that the type of ectopic pregnancy that I had was called an interstitial ectopic and that it was quite rare and the first time he has seen one. He told me that he had to do some research on it and that it was very time sensitive and that we needed to start treatment that morning! They were going to try the methotrexate route first, and I would be going to the hospital every other day for a dose of methotrexate but that on the alternating days I would be going to the hospital for another injection to try and combat the side effects from the methotrexate. I went in just hours later to the hospital for my first injection of methotrexate.  Due to my size, they gave me the max dose they could which included four injections as well as blood work. I was really scared of the side effects I had been informed of but I knew that this was what needed to be done. I went for about two doses of the methotrexate as well as two doses of leucovorin but numbers continued to rise and so I was sent for an ultrasound.  The ultrasound showed that the size had not changed; no bigger, no smaller so we continued with another dose of methotrexate which saw my numbers go down by about 1000 (hCG).  My doctor agreed that it was working and that on my next scheduled day for methotrexate I could skip the injection and just get the blood work done instead as my numbers should be still continuing downwards.  I also, am happy to say that the only negative side effect I had was that my immune system was really down and I ended up with five cold sores at once…ouch! 
I got my next blood work done and waited for the results to be posted online.  Later that night, I checked my results and saw that my numbers had gone back up and were higher than they were before the initial drop. I was crushed and knew what that meant…I called my doctor and he rang me back., this was a Thursday evening at about 6:30. He told me that I needed surgery and that I was to be at the hospital at noon on Friday. The next day! I had no time to prepare and was so beyond scared! Due to the type of ectopic pregnancy, I had they were going to have to remove one of my tubes along with a portion of my uterus. I talked with my husband about it and we decided that a hysterectomy was probably going to be my best option because if I were to get pregnant again, I would have to have a c-section as my uterus could rupture. I knew that if I were to fall pregnant again and had any small ache or pain I would be freaking out and so stressed.  That isn't healthy for me and it most certainly isn't healthy for a baby. I decided I would talk to my doctor the next day about it as he had told me he would come see me in my room before surgery.   
The next morning I got ready, loved on my daughter extra, and cried! My dad dropped my husband and I off at the hospital and I was admitted. I was put in a room on the postpartum unit. The nurses were incredibly kind and patient with me and I talked to the doctor about an hour before my surgery and he agreed to the hysterectomy. I went in for surgery and everything went well. After surgery the doctor informed me that even if I had not chosen the hysterectomy that it probably would have ended in one. The baby was much bigger than they had expected and my uterus and tube were already very close to rupture. He had to suction blood out before he could do anything as my uterus had already started bleeding.   
I went through my recovery which was okay but a little rough.  I cried for the first two weeks as I was exhausted and going through so much all at once.  I was physically healing as well as mentally healing.  I was not only grieving the loss of my babies but also the loss of never being able to have another one, at the age of 29 when all I have wanted was a big family.   
Thank you for letting me share my story..  it is always helpful to be able to share.  Helps to validate what I went through. 
Thank you to April for sharing her experience with us. If you would like to share your experience of ectopic pregnancy, please visit our guide for more information.
Please remember our support services are available at any time.