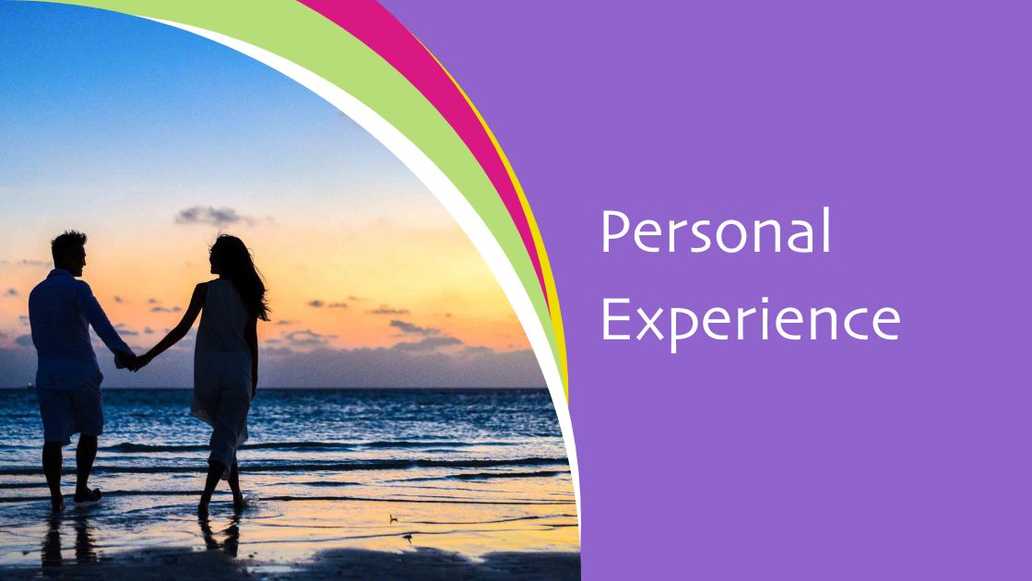 It was our first anniversary and we had been on holiday for a long weekend. I had felt fine all weekend, enjoyed the food, and walked for miles until we got on the plane home. During the flight, I had terrible stomach ache and I put it down to eating solely carbs, caffeine and sugar all weekend.  
By the following lunchtime, the pain had gone and all was forgotten about until five days later when I wandered round at work with this constant nagging pain in my side. Adamant I wouldn't call an ambulance out for trapped gas, I continued until the following morning when I was writhing in pain in bed. I called 111 and could barely give my name I was in so much pain. It was a Saturday and I had an appointment that afternoon to see an emergency out of hours doctor, who asked whether I knew I was pregnant.  
Earlier that month, I had experienced strange bleeding which went on for weeks and went to my GP telling him that something wasn't right. I was advised to do a pregnancy test and come back if it was positive; he hadn't told me what to do if it was negative. So, I put it down to a bad cycle and got back to life.  
I asked the out of hours doctor whether we were able to get excited about the pregnancy and she booked us in at the Early Pregnancy Unit with the warning that it could be ectopic. We spent hours sat in the Early Pregnancy Unit on a Saturday where they confirmed I was pregnant but couldn't do a scan until later in the week because there were no sonographers in on a Saturday. I was told that it was very unlikely that it was an ectopic pregnancy, but we could hang around to see if a sonographer turned up, otherwise, we could come back on Wednesday.
The pain subsided a little again and, three days later, I had an internal scan where they eventually confirmed it was an ectopic pregnancy. My hCG levels were very high, but they could treat it with methotrexate rather than surgery. The advice I was given was that I would be off work for several weeks anyway but I would not be undergoing any surgery, the methotrexate would stop the cells reproducing, and eventually the ectopic would be reabsorbed.  
I still had so many questions. I was 27, reasonably fit and healthy. Why had this happened? Could it have been the termination I had as a teenager? The student doctor advised it was unlikely. She went through the list of possible causes, "and when you're none of those, you're just really unlucky" she said and looked at me empathetically.  
Before the methotrexate had been administered, they told me my hormone levels were already dropping and that my body knew what it needed to do. Following the methotrexate dose, I had to keep having my bloods checked weekly for the following seven weeks to check the ectopic pregnancy was ending. I was eventually signed off the week before Christmas and, it was with absolute relief, I eventually put the phone down to the nurse who gave me my results and let me know I was discharged. 
I had already been seeing a registered nutritionist and acupuncturist who I had been to see following my irregular bleed in October. For me, despite how incredible the NHS staff were at the Early Pregnancy Unit, it helped to have someone who had time to talk to me about my experience and my feelings that I had 'failed' as a woman.  
Months later, it only really then dawned on me how lucky I had been that there hadn't been a rupture on the plane back from holiday or, in the following weeks before diagnosis and how much of a potentially dangerous situation I had been in. 
A few things I learned following my experience: 
There is no routine after care or check ups following discharge from hospital after an ectopic pregnancy.  
If you can, get some support, whether it's counselling or talking therapy, a family member or friend, or even get in touch with The Ectopic Pregnancy Trust. No matter how incredible the staff are at the hospital, you'll really appreciate having someone who is solely there to look after you for 20-60 minutes.  
Learn to re-trust your body again. It is a wonderful, resilient, and strong thing and it is usually always doing the right thing to protect you. 
I really mean it when I say, do learn to trust your body again. It really is an incredible thing. Just over a year on from being discharged, I'm now 32 weeks pregnant and expecting our first baby in February. 
Thank you to Rowan for sharing her experience with us. If you would like to share your experience of ectopic pregnancy, please visit our guide for more information.
Please remember our support services are available at any time.