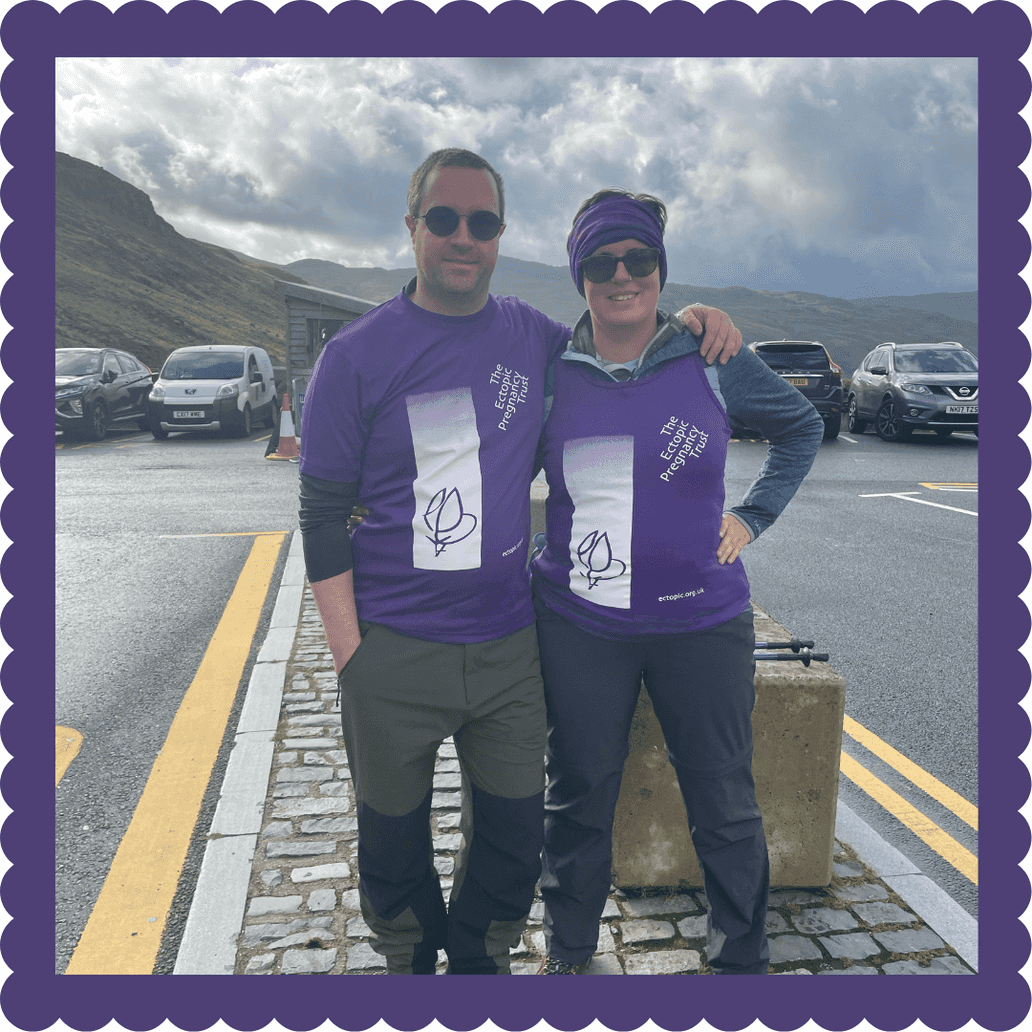 Last September I found out I was pregnant. I took a test early because I was showing pregnancy symptoms. The moment I saw the first faint line. I instantly fell in love with our baby. We started to talk about plans, we were so excited for what our future would hold with our baby.
But that excitement only lasted 2 days. That's when my pregnancy started to become complicated. I started bleeding and as the days went on it got heavier. During that period I was in and out of hospital getting bloods, examination to get answers of what is going on. Just those 2 weeks it became very lonely for me I wanted to tell people what I was going through but it was too early to talk about it. The silence I hated the most, I had to keep strong when I was falling apart inside.
At 6 weeks it was the time that I could get scanned and get answers to what was going on with me. I was a little hopeful as my bleeding stopped. But after they scanned me I got told that my uterus was empty but got told my pregnancy was an ectopic in my right fallopian tube with free fluid in my abdomen. My tube had ruptured and I was bleeding out without any realisation. I did have pain but no more than period cramp level and the odd sharp pain in my side. Because there's no awareness of this life threatening condition. I just put it down to being pregnant. As a result of having an ectopic I had to have an emergency surgery to remove my baby and tube to save my life. I was broken that my baby died.
Since this experience I have never been the same again. I'm still working through this trauma. With the help of therapy and The Ectopic Pregnancy Trust.
The reason why we wanted to climb Mount Snowden is to set a challenge as well as raising money and awareness to break the stigma of baby loss silence and to educate to save more lives. I feel doing this challenge will hopefully help me heal in some way.
I'm doing this in memory of our baby Poppy Horrocks who died as a result of an Ectopic Pregnancy.
We  are to very proud to have now completed the challenge taking the route up Pyg trek and down Llanberris path due to safety reasons.  It was certainly very emotional in some parts and the most challenging thing we have ever done. But I'm proud of doing this for and that it has helped give my baby a legacy that they never got.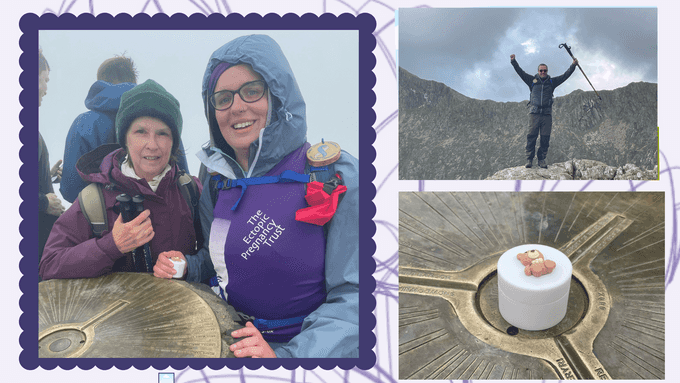 Thank you so much to Muriel and Chris for their passionate support and taking on this inspiring challenge and raising much needed funds and awareness. If you feel inspired and want to raise funds and awareness for The Ectopic Pregnancy Trust, please visit our fundraising page. You can also email our Fundraising Co-ordinator Jill who will be very happy to help and guide you: Jill@ectopic.org.uk.