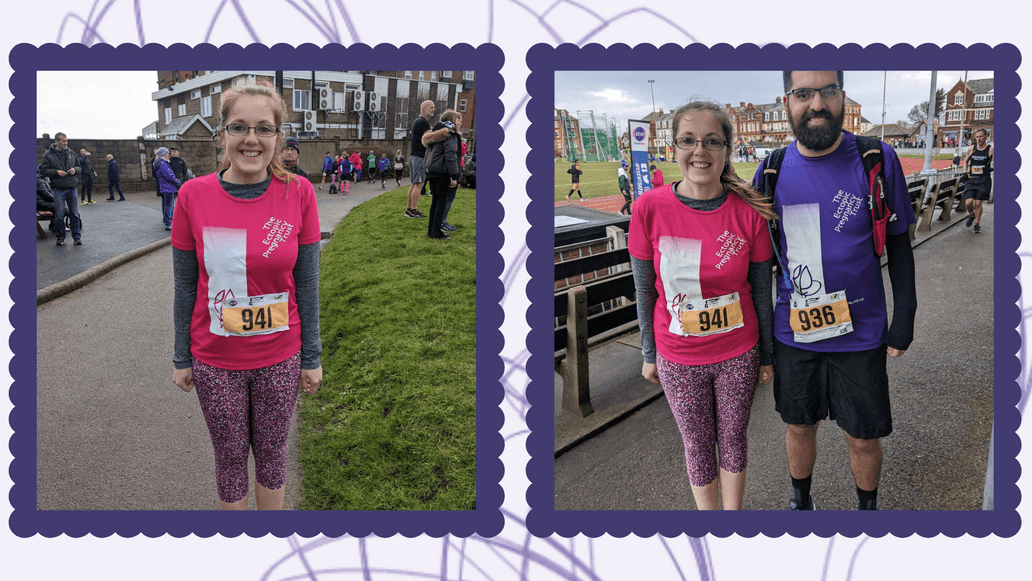 In 2018, my sister, Jess, had an ectopic pregnancy, which resulted in her being in hospital (it was initially mis-diagnosed as kidney stones).  Jess was in so much pain and it was very hard to see her experience the physical and emotional effects of suffering from an ectopic pregnancy. Jess reached out to The Ectopic Pregnancy Trust, who provided her with support during such a difficult time and answered all of the questions she had. The charity do such important work in raising awareness for ectopic pregnancies and I wanted to raise money for them as a thank you for all of the support they gave to Jess. My partner Alex ran with me and we both fundraised for the run
Training was challenging at times because of the cold weather.  I got around this by doing shorter runs (sprints and uphill running) on a treadmill at the gym.  I did two short runs during the week and then a long run outside at the weekend. I followed a training programme I found online, which worked really well (especially considering I could barely run a mile a few years ago!). I enjoyed the run , the weather was perfect and the atmosphere was great.  It was tough but really fun!
The highlight was when Jess and my mum travelled to Norfolk from Wales to cheer us on, which was lovely. Running over the finish line and hugging them both was a real highlight for me. Also, my 6 year old niece (Jess' daughter) has started running too, I did a few park runs with her whilst training, which was lovely.
I felt that The Ectopic Pregnancy Trust  were so supportive and kind during my fundraising, sending emails frequently to check in and see how I'm doing, showing what a great charity The EPT is. I've loved being part of the EPT runners group on Facebook too! Also a big thank you for the t-shirts – we loved them!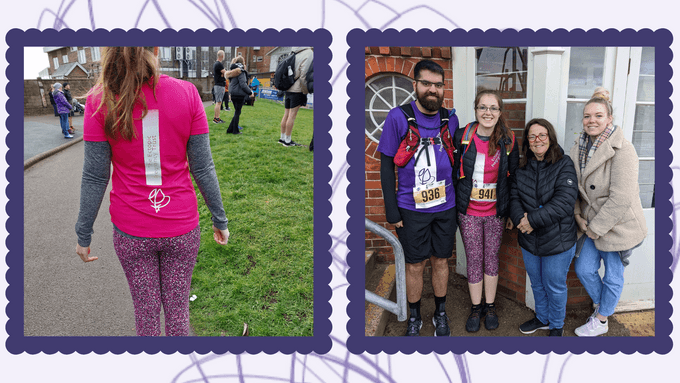 Thank you so much to Sam and Alex and their amazing support raising crucial funds and awareness taking part in the Great Yarmouth Half Marathon.  If you feel inspired and want to raise funds and awareness for The Ectopic Pregnancy Trust, please visit our fundraising page. You can also email our Fundraising Co-ordinator Jill who will be very happy to help and guide you: Jill@ectopic.org.uk.