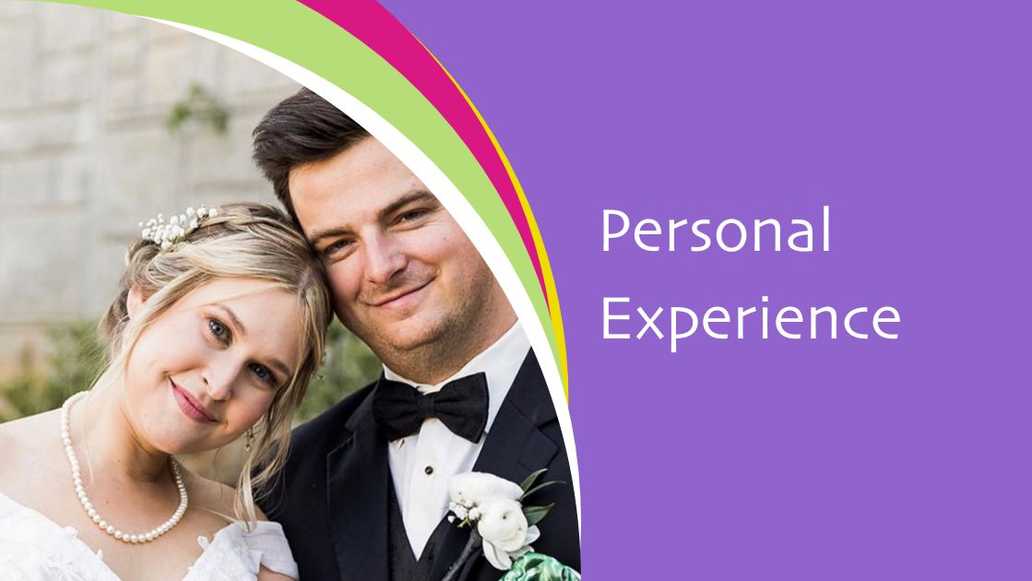 On 1 April 2023, my husband Matt and I celebrated our marriage in Atlanta (United States) with our family and friends who came in from all over the US. Days after the wedding, I had a gut feeling to take a pregnancy test. After three positive results, Matt and I were so excited thinking about how our whole little family had been at the wedding and how special that was.  
By mid-April, I started experiencing heavy bleeding and my healthcare provider felt it was best for me to come in. They drew my blood for hCG (Human chorionic gonadotrophin is a hormone produced during pregnancy) levels which suggested we were at about 10 weeks' gestation. They had me come back every two days to monitor me and we continued to see my levels initially double, then continue to increase. My healthcare provider suspected that maybe I was just earlier on then we thought after not being able to see anything on the ultrasound. This time was an unsettling because of the bleeding I was experiencing, we weren't sure what to expect.  
On 1 May, an ultrasound was unable to see anything in my uterus but was able to locate the baby in my left Fallopian tube. Given how high my levels were, my healthcare provider said we needed to act quickly, and I was given the option of going into surgery in a few hour's time or getting a high dose of methotrexate (drug used for medical management). I was hit with emotions as my husband, daughter and I were faced to accept that the baby wasn't viable and choose in that moment how to treat the ectopic pregnancy rather quickly.  
I got the shot of methotrexate, and we went home, sad and processing the loss. What I did not expect was how sick my body would feel and how emotionally wrecked I would be, especially with physical symptoms as well.  They continued to monitor my hCG levels weekly and it wasn't until 21 June, that they finally reached zero.  
As someone who has previously suffered a miscarriage, I had no idea of the deeper physical pain and emotional pain that would come with my ectopic pregnancy. Over a month of constant reminders of our loss, I felt so shameful and isolated because I had never really heard of ectopic pregnancy before.  
My most important take away from this experience is to advocate for your body, only you know how your body works and if something feels off, advocate to have yourself checked. Our bodies are such incredible warriors, that often require us to be our own healer.  
It wasn't until I found the ectopic pregnancy community that I felt empowered sharing my story. I hope by sharing my story, others are able to feel empowered to share theirs. We should not have to face this alone and there is no linear healing process, but knowing you aren't alone makes the healing all the more powerful.  
Our angel will forever be in our hearts and having them there on our wedding day will forever be in our memory.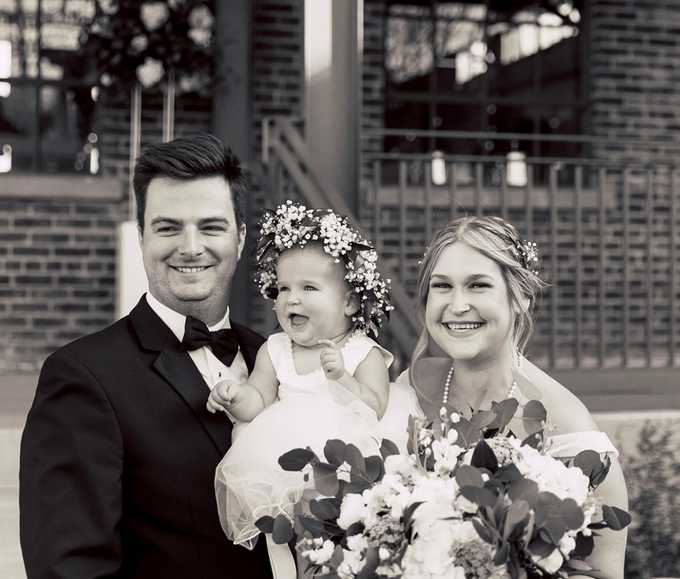 Thank you to Hailey for sharing her experience. If you would like to share your experience of ectopic pregnancy, please visit our guide for more information. Please remember our support services are available at any time.