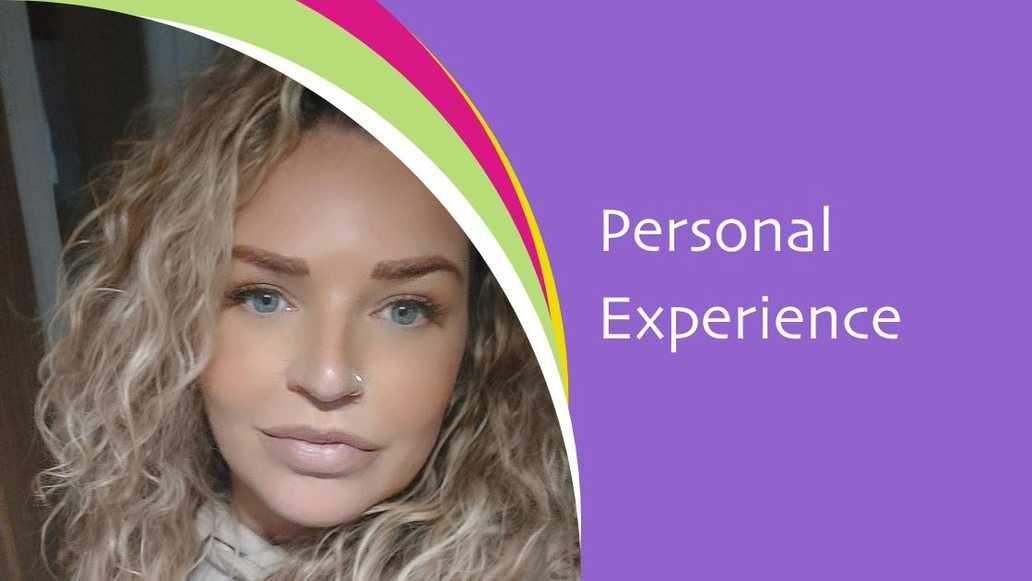 I have never been very publicly open about my experience with ectopic pregnancy but have reached a point where I have felt the strength to put my story into words. Doing this will not only help me to find peace and acceptance but also hopefully help towards raising awareness on the symptoms, the importance of early diagnosis and possibly give comfort to other women who have gone through a similar experience. We're not alone.  
2010 
My first ectopic pregnancy happened in 2010. This was my first pregnancy so naturally other than the known symptoms I wasn't too sure what to expect. I started feeling really unwell at around eight weeks, I had sharp pains in my tummy, I was extremely faint, spotting and vomiting regularly so took myself to hospital on two occasions as a result. I was turned away both times and told to "sit it out" as I was probably having a miscarriage. I was so shocked that no tests were carried out. 
A week later, I collapsed at home with excruciating pain and a feeling that I can honestly only describe as – I am dying. It was the scariest experience of my life. My mum rushed me to hospital at 7.00am and the next 12 hours were hell. I passed out twice and couldn't stop being sick from the pain. I have no idea why an ectopic pregnancy was never suspected or investigated before, or at this point given my previous hospital visits but they still failed to diagnose what was wrong
At around 8pm that evening after what felt like days, they finally confirmed an ectopic pregnancy and that my right Fallopian tube had, in fact, ruptured. I was haemorrhaging and it had become life threatening. I was then rushed to theatre for emergency surgery and removal of my right Fallopian tube. 
There was no real time to process what was happening just a quick few consent forms that I had to deliriously agree to. When I came round from surgery, I had noticed an incision either side of body and instantly assumed both tubes had been removed. I was devastated and desperate to speak to someone to get answers, but it was 36 hours before a doctor came to explain that the left incision was made to check the health of that tube and that it hadn't been removed.   
Recovery was long and I was signed off work for six weeks. I went through a range of feelings from relief to be alive to frustration and disappointment around the misdiagnosis and fear around my future fertility chances. The lack of information and professional support following my ectopic pregnancy and the negligence I experienced throughout was one of the reasons my mental health suffered so badly, and I often found I was overwhelmed with crippling anxiety in the months following. The hospital admitted negligence and that actions could have been taken earlier to possibly save my tube had this been diagnosed when I first complained of symptoms. 
2023 
Fast forward 13 years, I fell pregnant in January 2023. My partner and I were excited but naturally it did trigger some worry. Our priority was to get an early scan appointment booked to check all was ok. I was so thankful I felt armed with knowledge this time around that I never had before. At six weeks, I had my first scan which resulted in a no show on the ultrasound. My heart sank as my partner and I looked at each other knowing deep down there was a possibility of another ectopic pregnancy. The next day I had several scans and blood tests that confirmed it was another tubal ectopic pregnancy and I would need laparoscopy surgery the following day.  
The sinking feeling of having my remaining Fallopian tube removed with no time to mentally prepare myself filled me with sadness but I was shocked when the doctor told me it was on my right again! To my knowledge my right tube had been removed so how was this possible? They explained that a stump of tube had been left previously and that the pregnancy was growing here. It is called a tubal stump ectopic and is extremely rare. I felt relief it wasn't my left, but sadness I had to go through this again. Nothing makes it any easier. 
It has been almost 5 months and recovery has been tough. I have my moments and triggers, sometimes they can really catch me off guard, but I am proud of the mental and physical strength I have shown. I feel very lucky to have a close circle of support around me along with communities like this that have helped too.  
I have been focusing on my health, my happiness, and enjoying my relationship. I truly believe what is meant for you will be and that a positive mindset will bring you the best in life whatever that may be. 
Nothing prepares you for the trauma of an ectopic pregnancy but having little knowledge and not feeling heard by healthcare professionals makes it all the more frightening. I cannot stress enough the importance of being checked out early if you feel something isn't right. We know our body's more than anyone else, listen to it, don't ignore the signs. If a doctor turns you away, persevere, and push to get all of the support and answers you need post treatment. My first ectopic was truly traumatic and I don't think I will ever get over it. I really wish I knew what I know now to minimise the stress as much as possible in such a frightening and distressing time. 
Thank you to Jessie for sharing her experience. If you would like to share your experience of ectopic pregnancy, please visit our guide for more information. Please remember our support services are available at any time.