Our incredible Great North Run team have trained through the unpredictable Summer weather to get to the start line on Sunday 10 September and we cannot thank them enough for their commitment and generosity in choosing to support The Ectopic Pregnancy Trust.
With each runner having their own personal reasons for taking part, we hope that when they put on their EPT tops on the 10 September and make their way to the start line, it will serve as a powerful reminder that they have an entire community supporting them with every step that they take.
You can watch coverage of the Great North Run-on BBC One from 10am (UK time) on Sunday 10 September.
Meet our team for The Great North Run 2023 and find out how you can follow their epic journeys this Sunday, 10 September!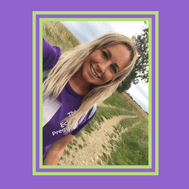 I am running the Great North Run for The Ectopic Pregnancy Trust for our perfect little natural miracle Tiny Toes.
After years of infertility, I began two cycles of IVF in October 2017 and early 2018 which sadly failed to implant. I took a break from treatment and in October 2018 we found out that I was pregnant naturally… something I thought would never happen.  Going in for our first scan and hearing that they couldn't find our baby was a little worrying, only to find that by the end of the week I was rushed from the fertility centre to hospital where they explained I was having an ectopic pregnancy and our baby could not survive.  Trying to process this, whilst taking in what was happening to me, was heart breaking beyond words.
I began IVF again after recovering from our ectopic pregnancy, which again failed to implant and the years that followed welcomed us with three more pregnancies which unfortunately ended in early and late miscarriage.
So on Sunday I will pop my trainers on and wear my vest with so much love for Tiny Toes and run for our family and the amazing team at The Ectopic Pregnancy Trust who have always been there for me and Ben. I am so grateful for the wonderful care and support I received and am honoured to raise awareness for you.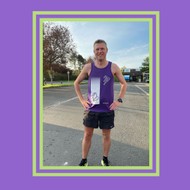 After years of infertility, my wife and I explored IVF with no success. We then, between IVF cycles, fell pregnant naturally and luckily under the watching eyes of our fertility clinic, we had early scans which all looked positive until one morning when the pregnancy was undetected.
We were rushed to hospital for further tests to be told we were having an ectopic pregnancy. Not knowing what this meant was scary and once explained was even more scary. 
Mary was looked after well but I felt there was limited information or support until we heard about The Ectopic Pregnancy Trust.
The Ectopic Pregnancy Trust has given Mary and I unwavering support, and we can't thank them enough. I'm honoured to be running the Great North Run this year in their name and will be wearing my EPT vest with pride.
I know how tough this run is having suffered, what turned out to be a double stress fracture, doing it in 2019. The pain I felt was nothing to that awful day in the birthing suite and nothing to what I've seen Mary go through over the years. It was the fact I was running/hobbling for The Ectopic Pregnancy Trust got me to the end that day, I did vow never to do it again! 
Here we are in 2023… I don't envisage 2023 to be that painful but I'm under no illusions how challenging it will be. Knowing we have the support of each other, family and friends as well the amazing The Ectopic Pregnancy Trust and its community makes it so special and less daunting.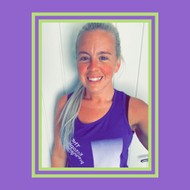 In 2016 I had my first ectopic pregnancy. Since then, I have been raising awareness of ectopic pregnancies and funds for The Ectopic Pregnancy Trust who helped me so much with support, information, and guidance.
In 2020 I then endured another cctopic pregnancy, and The Ectopic Pregnancy Trust were there for me again with more support and advice that I didn't even know I needed.
I began looking for a challenge and undertook the EPT1000 challenge.
Which brings me to now….
I applied for a place in the ballot for The Great North Run and was successful and will be undertaking my biggest personal challenge yet! 13.1 miles to raise more awareness and money to say Thank You to those who supported me 💜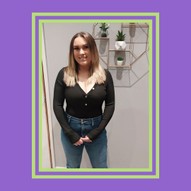 I'm running for my sister in law who has previously been through a tough journey including an ectopic pregnancy, however I now have a beautiful 3 year old niece.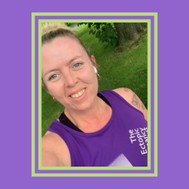 I crossed the finish line of the Great North Run for the second time in September 2017 vowing never again!
Three short months later in December 2017 we found out I was pregnant with our first child but immediately knew something was wrong. Unfortunately I had an ectopic pregnancy which was treat with methotrexate (medical management) as they could not locate the baby which was growing quickly.
This year I have decided to dust off my trainers and try and raise as much money as I can for this amazing charity. I don't think there is anywhere near enough awareness around ectopic pregnancies and visiting The Ectopic Pregnancy Trust site helped me so much at a time when all I felt was heartbreak, confusion and fear around what was happening. I want to thank them and do all I can to keep their brilliant work, love and support available to anyone who sadly has to go through this in future.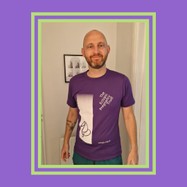 I'm running for The Ectopic Pregnancy Trust as my wife had an ectopic pregnancy in early 2020 and they were an amazing source of information and support. We found that there wasn't much support out there and The Ectopic Pregnancy Trust were brilliant at helping understand what had happened and offering support at a horrible time. Running the Great North Run feels like the closing of that chapter for me and us as a couple and we now have our lovely little boy who was born in November 2021.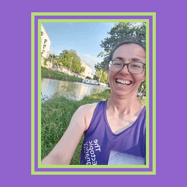 In 2004, my now husband and I had an unplanned, but not unwanted, pregnancy. Despite being a medical student at the time, I didn't recognise my left-sided abdominal pain and bleeding as an ectopic pregnancy. Fortunately, my own GP suspected this and after some days in hospital, I had surgery to remove the ectopic pregnancy and my left Fallopian tube.
In the days of dial up internet and before anyone had even heard of Facebook, The Ectopic Pregnancy Trust gave me information and support when I felt upset, isolated and fearful of my future fertility.
When we decided to try for family (in the era of widespread use of Facebook and high speed broadband), it was The Ectopic Pregnancy Trust that I turned to when we had a miscarriage.
We have been incredibly fortunate to have had two further successful pregnancies, welcoming Liam in 2012 and Amy in 2015.
Although I have found sharing our story very difficult, I hope that it may raise awareness of ectopic pregnancy, a common, potentially life-threatening condition that sadly continues to be the leading cause of maternal death in the first trimester of pregnancy.
On the 10th September, I will run 13.1 miles in the Great North Run for The Ectopic Pregnancy Trust. In our usual style, it will be a family affair with Robert running the 5k, Liam the 4k and Amy the 1.2k. I hope that you may consider supporting our efforts for this incredible charity.
We wish our Great North Run 2023 team the very best of luck on Sunday. The generosity of our fundraisers and donors ensures that the charity can continue it's vital work at no cost to those who need our support and resources.
If you have been inspired to fundraise for The EPT you can find out more on our fundraising page.