This page is dedicated to ideas on how you might help The Ectopic Pregnancy Trust raise awareness and the vital funds to support those when they need it the most.
Want to support The Ectopic Pregnancy Trust, but not sure how?
As well as our EPT1000 Challenge, EPT 80 in 1 Challenge and EPTea Parties, and the ever-popular London Marathon and Great North Run, we offer flexibility for you to develop a fundraising idea that inspires you. Whether you like action and adventure or have a creative spark, there is an activity that can suit you.
Take a look at our collection of creative ideas on fundraising and awareness campaigning or feel free to come up with your very own! Every bit of your support helps and we simply would not be here without our incredible fundraisers.
Just a little thank you for the lovely note with my medal, I needed that little pick me up. I love how personal everything is, thank you.
- Jennifer
From thrill-seeking to nominating us at your local supermarket, we have a range of ideas to help you get you started...
If you have a sense of adventure, there are lots of adrenaline-filled activities to inspire you. Life-changing and thrilling past challenges have included:
trekking the Great Wall of China;
climbing Mount Kilimanjaro; and
trekking the Pyrenees mountains.
Closer to home, we have had people climb Snowdon, Scafell Pike, Ben Nevis and undertaken a gruelling 268-mile Spine Race.
Take a look at Global Adventure Challenges,  Ultra Challenges, SkyLine Parachuting, or Life Changing Challenges for your adventure to begin…
Dive into exploring one of these challenges, or fill out a supermarket nomination form, create a Facebook birthday fundraiser, or check out other ideas that may interest below.
Select your local supermarket and fill out your nomination form using the handy information above.
Here are some other fun ways to raise money for the brilliant work our team does.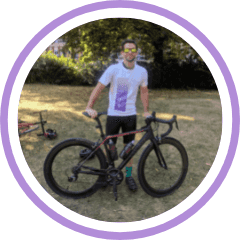 Walks, runs, swims and bike rides
Using gardens, treadmills, bikes, and stairs at home, you can be as creative as you wish in setting your own targets - perhaps run a marathon or cycle from London to Paris "at home"!
Choose a favourite local route for a walk/run, choose a mountain you have had the ambition to climb or swim in your favourite lake.
---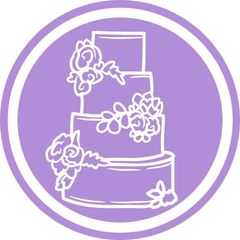 Adding an extra-special touch to your big day
Marking your special occasion while supporting The EPT can help to bring light to others. For weddings, some of our fundraisers have requested donations in lieu of presents and gifted our beautiful pin badges as unique wedding favours.
Purchase our pin badges
---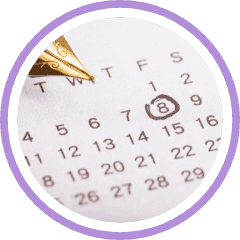 Other important dates to you
For any important dates that are special to you, we have the option of setting up a JustGiving online page.
Family, friends and colleagues can be invited to make a donation in lieu of gifts to raise funds and awareness and leave a personal message.
The EPT Just Giving Page
---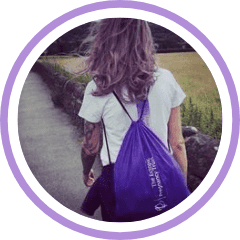 Every step counts
Set yourself a step target. Whether doing laps around the garden or using your stairs, keeping track of your daily steps not only keeps you active but helps energy levels and motivation. Keep your sponsors up to date with your progress to raise even more funds and awareness as well as motivation.
---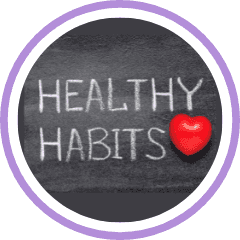 Healthy habits
With changing lifestyles, now could be the right time to make healthy choices. Stopping smoking, losing weight and reducing alcohol intake are always easier with support and encouragement - and by being sponsored by friends and family, you can raise funds and awareness of ectopic pregnancy at the same time.
---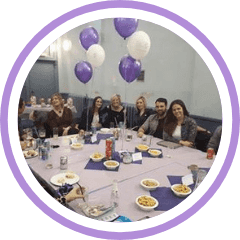 Social nights
Get-together with a quiz night, Karaoke, or disco with family and friends donating to join in. FaceTime, Zoom, and Skype are all popular platforms that are free to set up and use.
You can even include a raffle or an auction (or auction of promises when permitted). RallyUp is an online platform that can help with setting up online raffles, auctions, and sweepstakes, which we could assist with.
Rallyup online raffles
---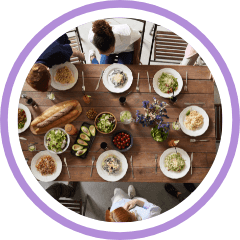 Foodie event
Host a dinner party, curry night, wine tasting or barbecue where guests contribute donations to the Trust. Popular themes include "Come Dine with Me" or be inspired by a celebrity chef.
You can get creative using video-calling to connect with a few of your friends and family households having the same menu!
---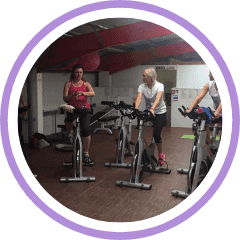 Exercise classes and activities
Start up exercise classes for others to join with a donation. Yoga, Pilates, Spinning, Zumba, Body Pump are just a few popular ideas... or choose your own passion! Zoom, Skype, Google Hangouts and YouTube are all popular platforms that are free to set up and use.
When in-person events are permitted, hold a sports match (such as five-a-side football tournament) and charge for entry.
---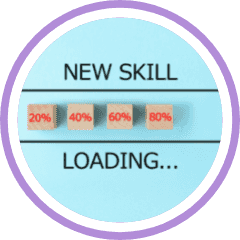 Skill up
In challenging times, it can help to have distractions that we use as we adjust. Get knitting, crafting, DIY or learning a new language.
By asking friends and family for sponsorship, you can raise funds and awareness for ectopic pregnancy while learning a new skill. Some donate a percentage of their profits from their small businesses.
If you have a skill you can teach and share with others, set up classes with donations to join in. FaceTime, Zoom, Skype and YouTube are all popular platforms that are free to set up and use.
---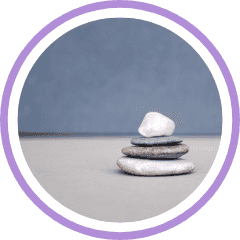 Mindfulness
Secure some time and space for your thoughts and raise money while doing so with a sponsored silence or take the time to read those books that you've always meant to tackle!
Use our EPT colouring sheet and thank you NHS colouring sheet to unwind.
NHS thank you colouring sheet
---
Creativity
Arts and crafts can be therapeutic. If you have a creative flair, you can sell and donate a portion of your profits to the charity. Recent supporters have sold art, framed photographs, rainbow charms, and bath bombs to raise funds for the charity through Ebay.
---
Sign me up for fundraising inspiration!
If you want to discuss ideas for fundraising with our brilliant Fundraising Coordinator, Jill – simply fill out the form below!
Other fundraising to get involved in!
Did you find this useful?

Sign up to our Newsletter