Baby Loss Awareness Week 2023
Here at The EPT, we are counting down the days to this year's Baby Loss Awareness Week held from 9th to 15th October. Baby Loss Awareness Week, held annually between 9th – 15th October, is an opportunity for bereaved parents, family members and friends to commemorate the all-too-brief lives of their babies and pregnancies, knowing that thousands of other families around the world understand how they feel and will be doing the same. The week also presents the chance for people to talk openly about the subject and raise awareness of baby loss, stillbirth and pregnancy loss.
2023 marked the 21st year of Baby Loss Awareness Week in the UK.
Following the loss of a baby, those affected find themselves on a new path they never expected to be on. We want to reassure anyone who finds themselves on this journey, whether recently bereaved or longer ago, that there is a community that exists to help with whatever is needed, whether that is advice, support or simply someone to listen, walk by their side and get bereavement support.
Baby Loss Awareness Week is always an emotional week. It can stir those feelings you thought you had dealt with but it also acts as a reminder to me of how resilient we are as one. No one wants to be a part of this club, but here we all are, using our experiences of heartache to empower one another and to offer a glimmer of hope to those who so desperately need it.
- Kerri
How you can support Baby Loss Awareness Week
There are several ways that you can support Baby Loss Awareness Week, whether publicly or privately but it is important to remember that this week may be challenging for anyone affected by pregnancy or baby loss, including ectopic pregnancy. Please be gentle with yourself and look after your needs. We will provide self-care tips to help you through the week and you are welcome to participate or take some space from posts as you wish.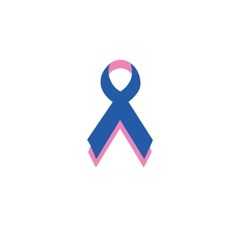 Wave of Light
The week culminates, as always, with Baby Loss Awareness Day on 15 October and the poignant global Wave of Light at 7pm. During this wave of light, we remember the babies that have died during pregnancy, at, during or after birth by lighting a candle at 7pm and leaving it to burn for at least one hour. You can also choose to share your candle on our social media channels, if you so wish. However you choose to mark your loss, you will be uniting with others across the world in honour of those pregnancies and babies who lit up our lives for such a short time and we hope this event can bring some comfort.
---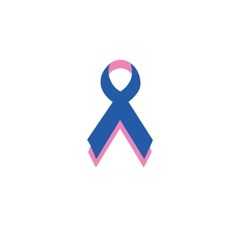 Wear your Baby Loss Awareness Pin Badge
The Baby Loss Awareness Pin Badge is available in our shop. This badge is shared by all of the Baby Loss Awareness Campaign collaborating charities and not-for-profit organisations.
Whether worn on your top, bag, work lanyard or even dog lead this pin badge raises awareness, starts conversations and is a gentle reminder to anyone that see's your badge that they are not alone in their journey after pregnancy or baby loss.
We would love to see how you wear yours and you are welcome to tag us in your photo's across social media (see below for links to our platforms).
Shop now
---
Turn Pink & Blue
You can turn Pink & Blue for Baby Loss Awareness Week raising awareness of babies' lives lost.
Whether you would like to approach a local landmark or building or turn your home, office, or even your self pink & blue, you can find inspiration here!
Take part in The EPT's Walk of Remembrance
Join The EPT team virtually on our Walk of Remembrance this Baby Loss Awareness Week. Complete 10 miles between 9-15 October, in your local area, as an opportunity to come together virtually as a community to pay tribute to each of our experiences of ectopic pregnancy.
You are welcome to complete the 10 miles across the week and can take part as an individual or a team. At the end of your challenge you will receive a commemorative EPT medal (please note that for all team members to receive a medal they will need to register for the challenge individually).
You can download our social media badge here.
Whether you decide to participate, quietly light a candle or not, we wish that the week passes peacefully for all and that it brings another little piece of healing.
Every year, we support thousands of people affected by loss through ectopic pregnancy via our phone helpline, our online forum and by email.
Fundraising: TO HELP US CONTINUE THIS CRUCIAL WORK YOU CAN MAKE A DONATION
---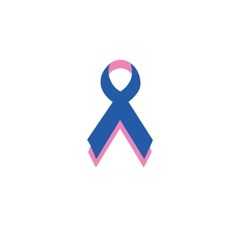 Share your story
Your stories help raise awareness of the impacts of ectopic pregnancy loss and help others to understand that they are not alone. If you would like to share your own story on our website, you can find more information on our blog.
---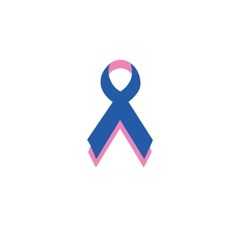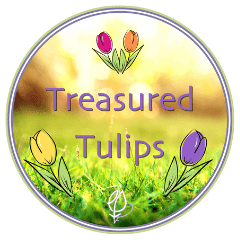 Dedicate a virtual tulip to commemorate your pregnancy
You can choose a virtual tulip to "plant" in the EPT's Treasured Tulips gardens on Facebook, Instagram, and Twitter. You can see and visit your Tulip wherever and whenever you wish and can dedicate a Tulip for yourself or for someone else.
Dedicate Your Treasured Tulip
---
We are here to help
Sharing and reading experiences of pregnancy loss can be overwhelming.
It is important to remember that taking time away from social media to practice self-care can be beneficial. Switching off from content that may be difficult can allow you the space to explore your own feelings. Whether you choose to unplug entirely or prefer to mute certain accounts/feeds, we have some tips to help you in our guide to unplugging 
One of our volunteers, Kirstie, guides you through some simple breathing techniques to help if you are feeling overwhelmed.
Our support services are here to offer you a safe space to express yourself or explore your emotions. These are available to anyone who has experienced an ectopic pregnancy as well as partners and wider family members and friends.
Baby loss awareness week partners
Each year our partners join to support bereaved families to raise awareness of baby loss and campaign for the provision of better bereavement care.
BLAW working group members:
Did you find this page helpful