Baby Loss Awareness Week, held annually between 9th – 15th October, is an opportunity for bereaved parents, family members and friends to commemorate the all-too-brief lives of their babies and pregnancies, knowing that thousands of other families around the world understand how they feel and will be doing the same.
The week also presents the chance for people to talk openly about the subject of and raise awareness of baby loss and pregnancy loss.
Baby Loss Awareness Week 2023
2023 marks the 21st year of Baby Loss Awareness Week (BLAW) in the UK.
Following their loss, families find themselves on a new path they never expected to be on and this year the week focuses on the steps along that journey, and how they are different for everyone. Some steps along the journey can feel harder than others, but there is always a hand to support anyone when they feel unsteady. 
We want to reassure anyone who finds themselves on this journey, whether recently bereaved or longer ago, that there is a community that exists to help with whatever is needed, whether that is advice, support or simply someone to listen and walk by their side and get bereavement support.
The week culminates, as always, with Baby Loss Awareness Day on 15th October and the poignant global Wave of Light at 7pm. During this wave of light, we remember the babies that have died during pregnancy, at, during or after birth by lighting a candle at 7pm and leaving it to burn for at least one hour. You can also choose to share your candle on our social media channels, if you so wish. However you choose to mark your loss, you will be uniting with others across the world in honour of those pregnancies and babies who lit up our lives for such a short time and we hope this event can bring some comfort.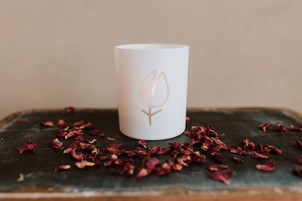 Our lavender and jasmine scented EPT candle is available to purchase on our shop.
Show your support with an awareness pin badge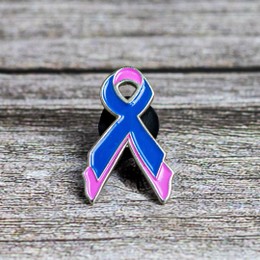 The Baby Loss Awareness pin badge is available in our shop. This badge is shared by all of the Baby Loss Awareness Campaign collaborating charities and not-for-profit organisations.
Our attractive purple five-pointed badge helps to raise awareness.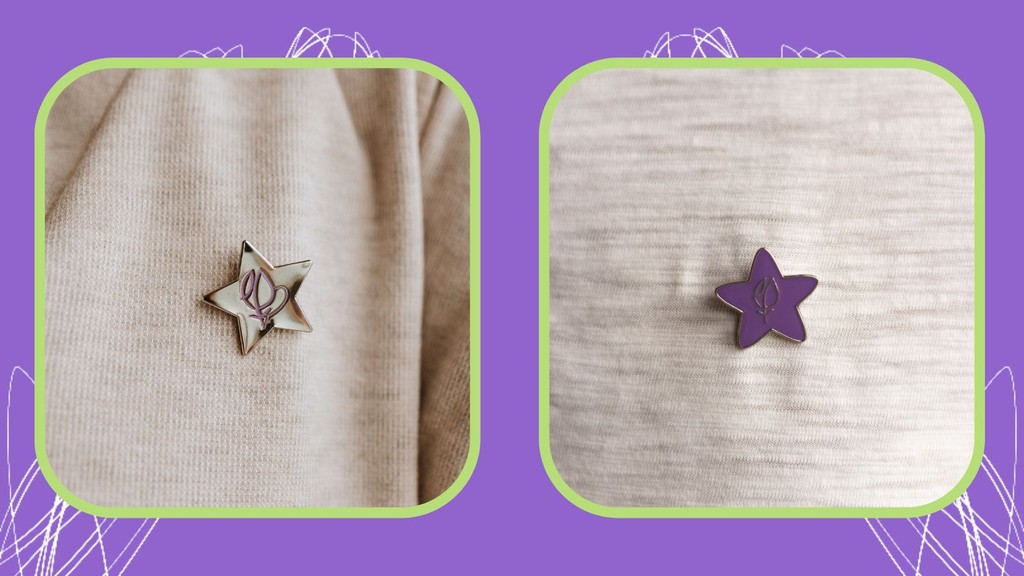 Marking 25 years of providing information, support, and education on ectopic pregnancy with our new pin badge. October 2023 will be 25 years since the EPT was incorporated as a charity in 1998 and silver is often associated with 25 year anniversaries.
Our new shiny five pointed silver star pin badge has a purple tulip and stands out to help raise awareness.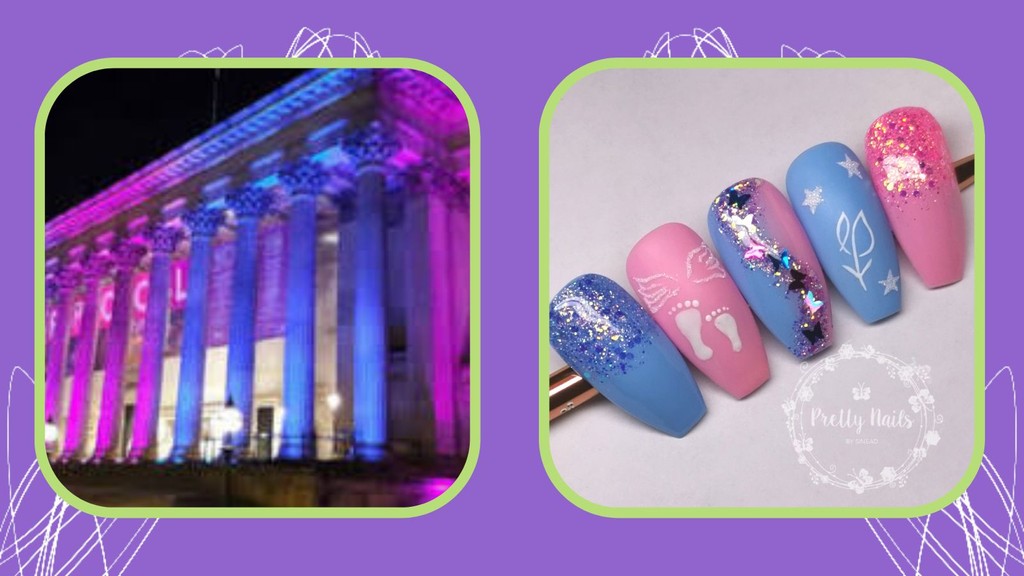 You can turn Pink & Blue for Baby Loss Awareness Week raising awareness of pregnancy and baby loss.
Whether you would like to approach a local landmark or building or turn your home, office, or even your self pink & blue, you can find inspiration here!
Your stories help raise awareness of the impacts surrounding ectopic pregnancy loss and help others to understand that they are not alone. If you would like to share your own story on our website, you can find out more on our blog. 
Commemoration and Remembrance
As ectopic pregnancy occurs in early pregnancy, often prior to 12 weeks, there can be so little tangible to remember our losses by. Some people choose to create their own unique ways to commemorate their pregnancies, losses, and what could have been.
Marking loss and important dates might not be for everyone. Whether or not to choose to do something is personal, just as each individual's experiences, grief, and reactions are unique. Above all, do what feels right for you and know that we are here to support you.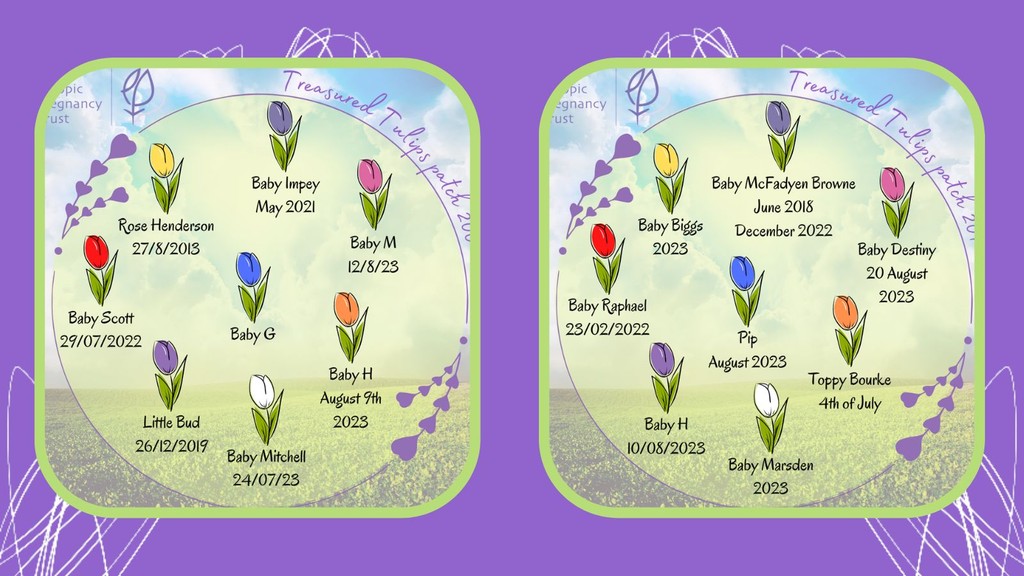 You can choose a virtual tulip to "plant" in the EPT's Treasured Tulips gardens on Facebook, Instagram, and Twitter. You can see and visit your Tulip wherever and whenever you wish and can dedicate a Tulip for yourself or for someone else.
Our adorable plush EPT teddy bear is now available to purchase on our online shop and makes a meaningful keepsake for anyone affected by pregnancy loss.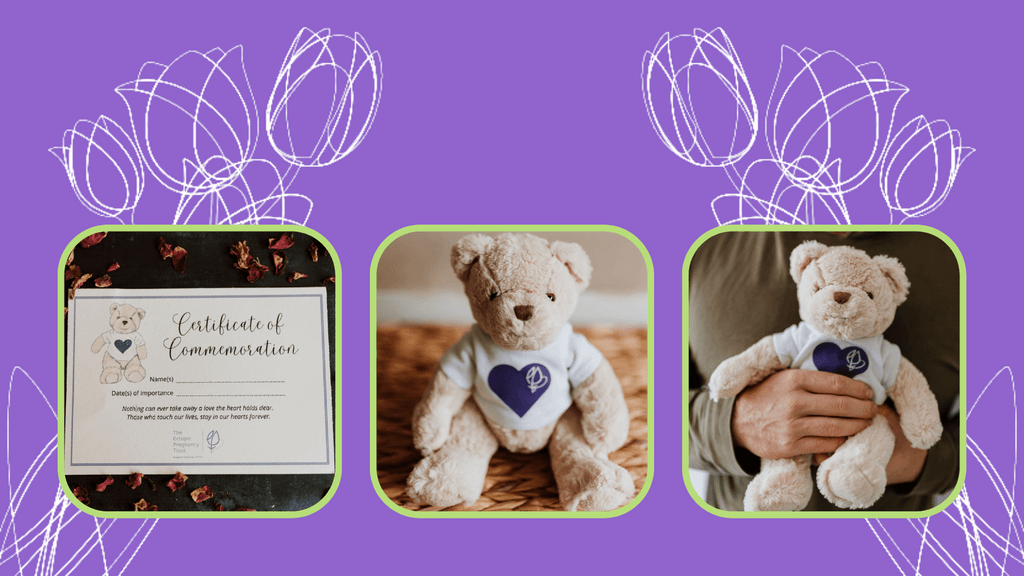 The bear comes with a certificate of commemoration which can be personalised by us with your name(s) and date(s) of importance. Please add a note when placing your order with the information you would like included. Alternatively, we can send the certificate blank for you to complete as you wish.
Take part in our Walk of Remembrance
Join The EPT team virtually on our Walk of Remembrance this Baby Loss Awareness Week. Complete 10 miles between 2nd -16th October, in your local area, as an opportunity to come together virtually as a community to pay tribute to each of our experiences of ectopic pregnancy.
Registration opens Monday 11nd September.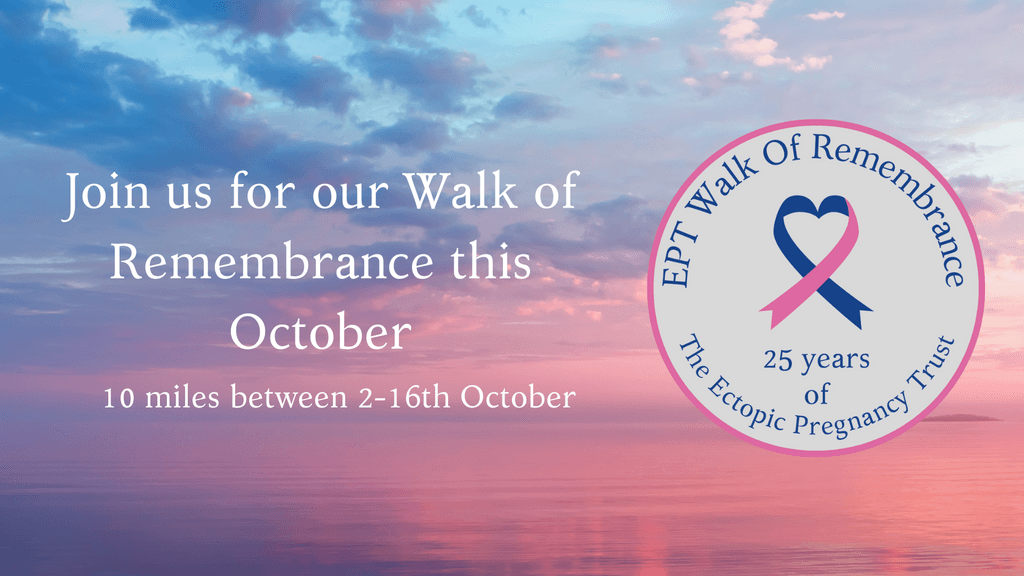 Whether you decide to participate, quietly light a candle or not, we wish that the week passes peacefully for all and that it brings another little piece of healing.
Every year, we support thousands of people affected by loss through ectopic pregnancy via our phone helpline, our online forum, by email and our support groups via Zoom.
TO HELP US CONTINUE THIS CRUCIAL WORK YOU CAN MAKE A DONATION